Herzlich Willkommen im Naturetouch!
Mitten im Wald, 3 km außerhalb von Steinberg liegt unser Gästehaus in sonniger Alleinlage.
Unsere 2 Appartements sind mit viel Liebe, schlicht im Tiroler Stil komplett renoviert - neue Bäder, neue Küche mit Backofen und Spülmaschine. Ganz besonders - alle Betten sind mit dem Schlafsystem von WENATEX ausgestattet und der Urlaub kann los gehen.
Im großen Naturgarten auf ca. 200 m² könnt ihr die Zeit vergessen und zur Ruhe kommen, an der Feuerstelle grillen, die Kinder wie anno dazumal den Wald entdecken lassen. Wanderungen und MTB Touren starten direkt vom Haus. Christoph ist Wanderführer und MTB Guide und ist bei der Planung der nächsten Tour gern behilflich.
Unser umfangreiches Gesundheitsangebot mit Massagen, Fitness und Ernährungstrainings ermöglichen euch einen Urlaub für Körper, Geist und Seele.
Wir freuen uns auf euch!
Mirjam & Christoph Moser
Additional information
Im Preis ist die Nutzung unserer großen Gartenanlage inkl. Feuerstelle/3-Bein Grill, Liegewiese mit Liegestühlen/Hängematten, Spielplatz und sehr viel ursprünglicher Natur ;-) enthalten.
Massagen, Wildkräuter Einführung, Entspannungseinheiten und auch Outdoor Sports können individuell dazu gebucht werden. Wir freuen uns auf eure Anfrage!
Urlaub im Herzen der Natur mit viel Komfort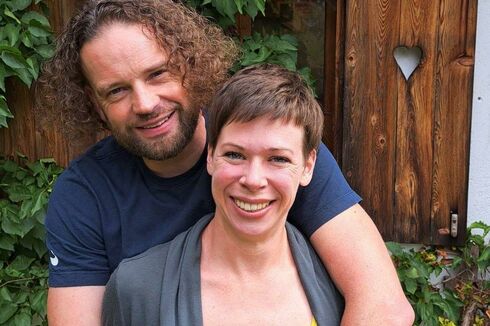 Location
hiking trail distance (m)
hiking trails distance (km)
Hotspots
Distance from Lake Achensee: 17.8 km
Distance from ski area: 17.5 km
Distance from cross-country ski run: 4.2 km
Distance from golf course: 15.3 km
Atoll Achensee: 25.8 km
Distance from shipping pier: 17.9 km
Map
Naturetouch

Steinberg 161
6215 Steinberg am Rofan
Inntal Motorway A12 (toll sticker required), exit Wiesing/Achensee, Achensee-Bundesstraße B181, after 7 kilometres in the centre of Maurach continue along the Achensee to Achenkirch and turn off at the Steinberg junction towards Steinberg am Rofan. It is also possible to travel toll-free via the Achen Pass or Bad Tölz. From Munich to the motorway exit Holzkirchen, Tegernsee, Achenpass or Bad Tölz - continue across the state border to Achenkirch and turn off at the Steinberg junction towards Steinberg am Rofan.
Arrival by public transport: Take the train to Jenbach station. From there take the public bus to the Achensee. See bus timetable www.vvt.at. The journey to the Achensee is free of charge upon presentation of your reservation confirmation.
The nearest airports are Innsbruck (50km), Munich (approx. 140km) and Salzburg (approx. 150km). Transfers from the airports of Innsbruck, Salzburg or Munich can be ordered from: Taxi Kröll in Maurach, Tel. +43(5243)43280 - www.taxikroell.com or at the airport transfer service Four Seasons Travel - bookable online, Tel. +43(512)584157 - www.tirol-taxi.at.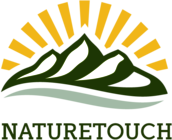 Naturetouch
Moser Christoph und Mirjam
Steinberg 161
6215 Steinberg am Rofan