Winter hiking at Lake Achensee
There is something magical about hiking in winter. Hear the snow crunch under your boots as you discover the stunning white landscape, your cheeks going rosy from the clear cold air. Lake Achensee is the perfect destination for nature loving explorers.
Hiking is a great way to immerse yourself in the spectacular landscape. The region boasts over 150 kilometres of cleared winter hiking trails: wander along the lakeshore, stroll into the Karwendel valleys, or hike up the mountains. In the Karwendel valleys, the Pletzachalm and the Alpengasthaus Falzturn are popular excursions just an hour from Pertisau. A walk to the Gramaialm takes at least two hours. After an invigorating walk, treat yourself to Tirolean delicacies in the toasty comfort of the cosy mountain huts. The paths along the lakeshore from Pertisau to Maurach and in Achenkirch provide a beautiful setting for leisurely winter strolls. If you are looking for a storybook winter idyll, put Steinberg am Rofan on your must-visit list. The romantic village boasts a one-hour circular walking trail which is well lit after dark.
Interactive tour planner
Plan your winter outdoor adventures with our interactive tour planner. Filter by difficulty, elevation gain and activity to find winter walks to suit all abilities.
Elevation Gain
0 - 89 hm
89 - 178 hm
178 - 267 hm
267 - 356 hm
356 - 445 hm
list view | map
Winter hiking programme Achensee
If you enjoy hiking in groups and appreciate the knowledge imparted by local guides, join our guided winter walks. Our nature park rangers conduct a series of tours where they share interesting information about the local flora and fauna.

Winter lifts and gondolas
Mountain & ski guides and mountain hiking guides
Many of our mountain & ski guides and mountain hiking guides hail from the Achensee region and know the area inside out. They take you to the most scenic spots and are happy to share their insider tips for the best mountain huts where you can refuel with Tirolean delicacies. Mountain & ski guides and mountain hiking guides are two different types of professionals:
Mountain & ski guides are proficient in all areas of mountaineering. In summer, they take you into high alpine terrain on "black" (difficult) trails and guide you over steep and trackless terrain. They also conduct rock climbing and glacier tours. In winter, the experts offer guided snowshoeing tours, ski touring, freeride and backcountry skiing, and ice climbing. In addition, they conduct a variety of skill courses. Mountain & ski guides have been trained according to international standards. Notice: However, they may only do this within the authorised scope/terrain according to the Bergsportführergesetz, 2. Abschnitt § 3 (Mountain Guides Act, 2nd section § 3).
Mountain hiking guides are certified to guide people on blue (easy) and red (moderately difficult) trails, on hut-to-hut tours plus nature and herb walks up to the treeline. Mountain hiking guides may also guide visitors on easy summit tours. They are authorized to guide these tours in trackless terrain that is at most moderately difficult. In winter, they also offer guided snowshoe walks on terrain which is obviously not prone to avalanches. Notice: However, they may only do this within the authorized scope/terrain according to the Bergsportführergesetz, 3. Abschnitt § 15 (Mountain Guides Act, 3rd section § 15).
Activity
Cross-country school
Mountain bike guide
Mountain guide and ski guide
Outdoor provider
Ski roller
Tennis and squash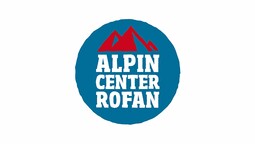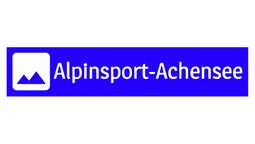 You may also be interested in