DEAR GUESTS
Already on your drive through the Tyrolean Achen Valley and past Lake Achensee you
will have been treated to some splendid views. Summer and Winter alongside the lakes
shores each have their individual attractiveness. Restore your energy and enjoy your
holiday with all your senses. We are committed to making your stay that holiday to
remember. Your Family Rupprechter and team
Additional information
MOMENTS OF BLISS
Genuine Alpine wellness and relaxation. Let your body and soul relax in our spacious bathing area with heated indoor and outdoor pool (summer and Winter). Are 29°C not warm enough? Then have a dip in our 36°C hot open-air whirlpool including views of the surrounding mountain scenery. Or, have a "sweat" in the Tiroler Schwitzstadel with sauna infusion. A tip in Summer – the large wind protected sunbathing lawn is a wonderful spot.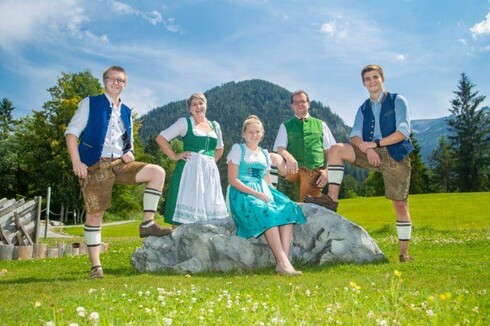 Location
hiking trail distance (m)
right at the cross-country ski trail
hiking trails distance (km)
Hotspots
Distance from Lake Achensee: 1 km
Distance from ski area: 0.5 km
Distance from cross-country ski run: 0.1 km
Distance from golf course: 0.6 km
Atoll Achensee: 6.3 km
Distance from shipping pier: 1 km
Map
Hotel Karlwirt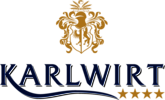 Golfplatzstraße 1
6213 Pertisau am Achensee
Arrival/departure:
We kindly ask you to plan your stay with us so that your arrival and departure fall on a weekend day. Access to the rooms is as from 15.00 h and check out is by 10.00 h. To ensure the accommodation you have booked is still available please notify us in advance if you will be arriving after 18.00 h.
PAYMENT METHODS: We accept Euro cheque cards but not credit cards
Breakfast extra: € 10,- per person
Day room (on request): € 50,-
We charge € 15,-/day without food for your dog.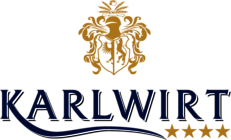 Hotel Karlwirt
Rupprechter Alois
Golfplatzstraße 1
6213 Pertisau am Achensee