If it didn't exist, this idyll would have to be invented: Nestled between the alpine scenery and Achensee, the "Fischerwirt am See" has honored Tyrolean hospitality for more than 100 years.
Where the Achensee is on the doorstep, a tasty range of fish should of course not be missing! Autumn is game season. It is difficult to choose between chamois, venison and venison specialties from the Achensee region!
Tyrolean culture is in the air in the guest rooms and those who want to enjoy even more of it can quench their curiosity in the well-stocked local history museum nearby. You can also satisfy your hunger for nature - a tour of the Achensee, hikes in the Karwendel or bike trips can be wonderfully combined with a visit to the "Fischerwirt".
In addition, the Fischerwirt has 46 extremely comfortable rooms and suites, single rooms and family rooms. No wish remains unfulfilled. Take a look at us ... The Fischerwirt has been honoring Tyrolean hospitality for over 120 years.
Additional information
Well-behaved dogs are welcome.
Our sauna facilities are open to our house guests every day from 2 p.m. to 8 p.m. in winter. In summer we are happy to turn on our sauna for our guests upon request.
Bathrobes can be borrowed for a deposit of EUR 20 at the reception or from the masseuse. Of this, you will receive EUR 10 back when you return the bathrobe.
Hotspots
Distance from Lake Achensee: 0.1 km
Distance from ski area: 1.6 km
Distance from cross-country ski run: 0.3 km
Distance from golf course: 3.1 km
Atoll Achensee: 10 km
Distance from shipping pier: 0.5 km
Map
Fischerwirt am See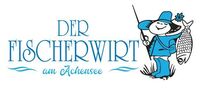 Seestraße 15
6215 Achenkirch am Achensee
Take the motorway A12 (toll sticker required), exit at Wiesing/Achensee and follow the Achensee federal road B181 until you reach Achenkirch. Toll-free journey is possible via Achenpass or Bad Tölz. From Munich, follow the motorway and exit at Holzkirchen, then continue via Tegernsee and Achenpass or via Bad Tölz to the national border. Follow the road to Achenkirch.
Getting here by public transport: Take the train to the train station Jenbach. From here, Lake Achensee is just a short bus ride away, see bus timetables at www.vvt.at. Your reservation confirmation is your free bus ticket to Achenkirch.
The nearest airports are Innsbruck (50km), Munich (ca. 140km), and Salzburg (ca. 150km). You can pre-book transfers to and from all airports with Taxi Kröll in Maurach, Tel. +43(5243)43280, www.taxikroell.com or with the airport transfer service Four Seasons Travel Tel. +43(512)584157, www.tirol-taxi.at.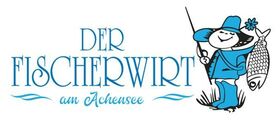 Landgasthof Hotel Fischerwirt am Achensee
Kirchberger
Seestraße 15
6215 Achenkirch am Achensee