Herzlich willkommen im Haus Ferrari!
Ferienwohnungen im Tiroler Stil - Top Lage - direkt am Waldrand - am Eingang Zillertal, acht Kilometer vom Achensee entfernt. Genießen Sie bei uns Tiroler Gastlichkeit und verleben Sie einen erholsamen Urlaub. Gut ausgestattete Appartements mit Bauernstube, Sat-TV, Telefon, Kinderbett, WLAN, Bücher und zwei E-Bikes stehen unseren Gästen zur Verfügung. Ein freundliches Miteinander und viel Fröhlichkeit - so starten wir auch gerne zu gemeinsamen Unternehmungen.
Speziell für Kids: eingezäuntes Gehege mit Kleintieren. Gesunde Frühstückseier von hauseigenen Hühnern - täglich frische Brötchen vor der Tür. Ideal für Bridge-Urlaub, da im Haus Bridge gespielt wird. Gerne kann Ihr Haustier mit in den Urlaub kommen - hier gibt es einen kleinen Aufpreis auf Anfrage.
Wir freuen uns auf Ihren Besuch im Apart Landhaus Ferrari!

Additional information
Im Landhaus Ferrari finden häufig Bridge-Runden statt, bei denen Sie sich gerne dazugesellen können.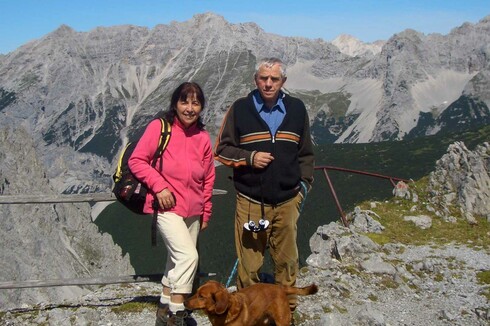 Hotspots
Distance from Lake Achensee: 11.4 km
Distance from ski area: 9.8 km
Distance from cross-country ski run: 1.4 km
Distance from golf course: 14.7 km
Atoll Achensee: 11.4 km
Distance from shipping pier: 11.6 km
Map
Apart Landhaus Ferrari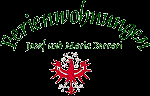 Rofansiedlung 488c
6210 Wiesing
Inntal freeway A12 (toll sticker required), exit Wiesing/Achensee. It is also possible to travel toll-free via the Achenpass or Bad Tölz. From Munich to the highway exit Holzkirchen, Tegernsee, Achenpass or Bad Tölz - over the state border via Achenkirch and Maurach further to Wiesing.
Arrival by public transport: By train to Jenbach train station. From there take the public bus to Wiesing. See bus schedule www.vvt.at. The journey to Achensee is free of charge when you show your reservation confirmation.
The nearest airports are Innsbruck (approx. 45km), Munich (approx. 160km) and Salzburg (approx. 130km). Transfers from the airports Innsbruck, Salzburg or Munich can be ordered at: Taxi Kröll in Maurach, Tel. +43(5243)43280 - www.taxikroell.com or at the airport transfer service Four Seasons Travel - bookable online, Tel. +43(512)584157 - www.tirol-taxi.at.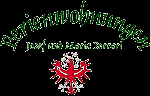 Apart Landhaus Ferrari
Ferrari Maria
Rofansiedlung 488c
6210 Wiesing