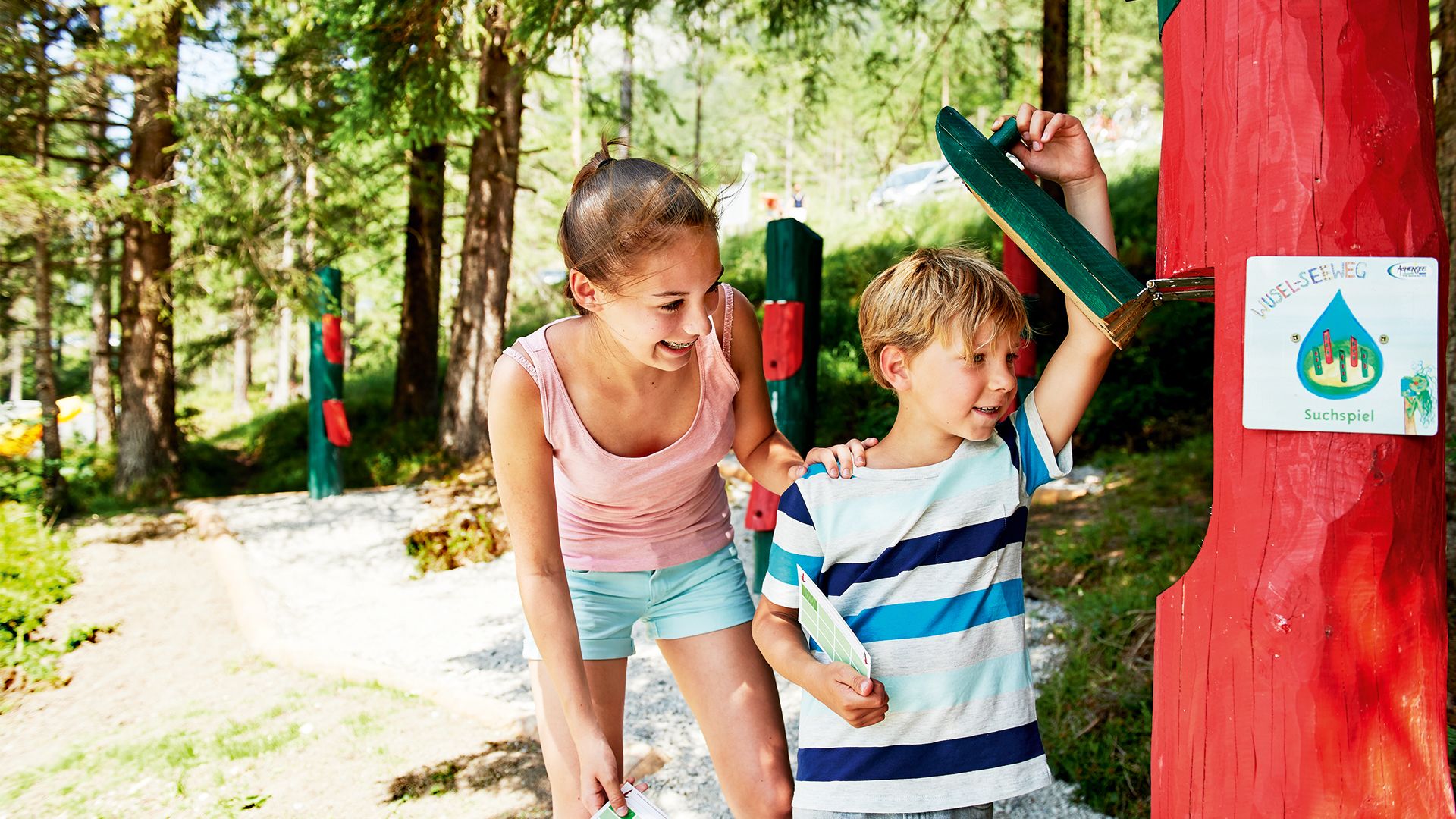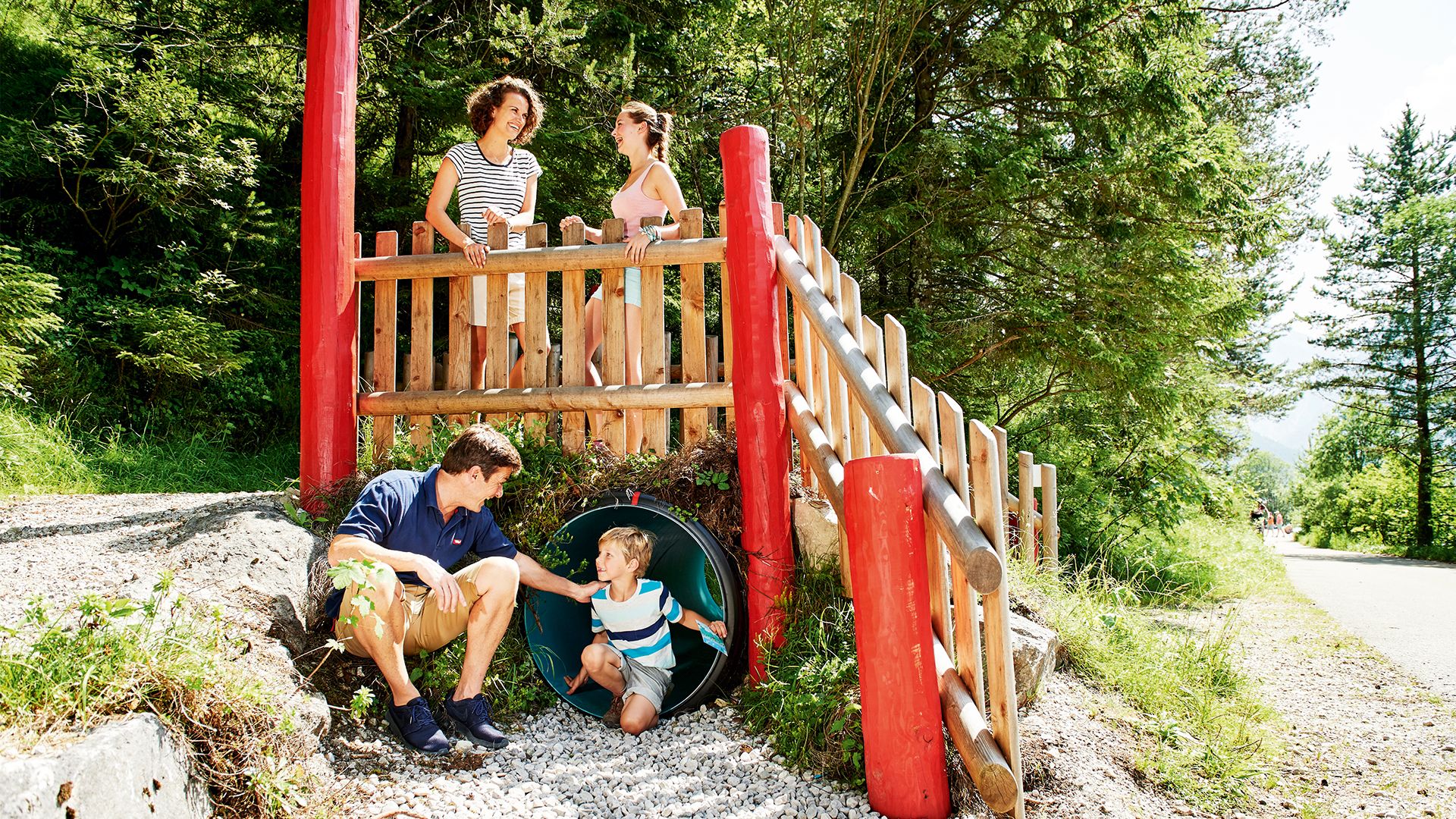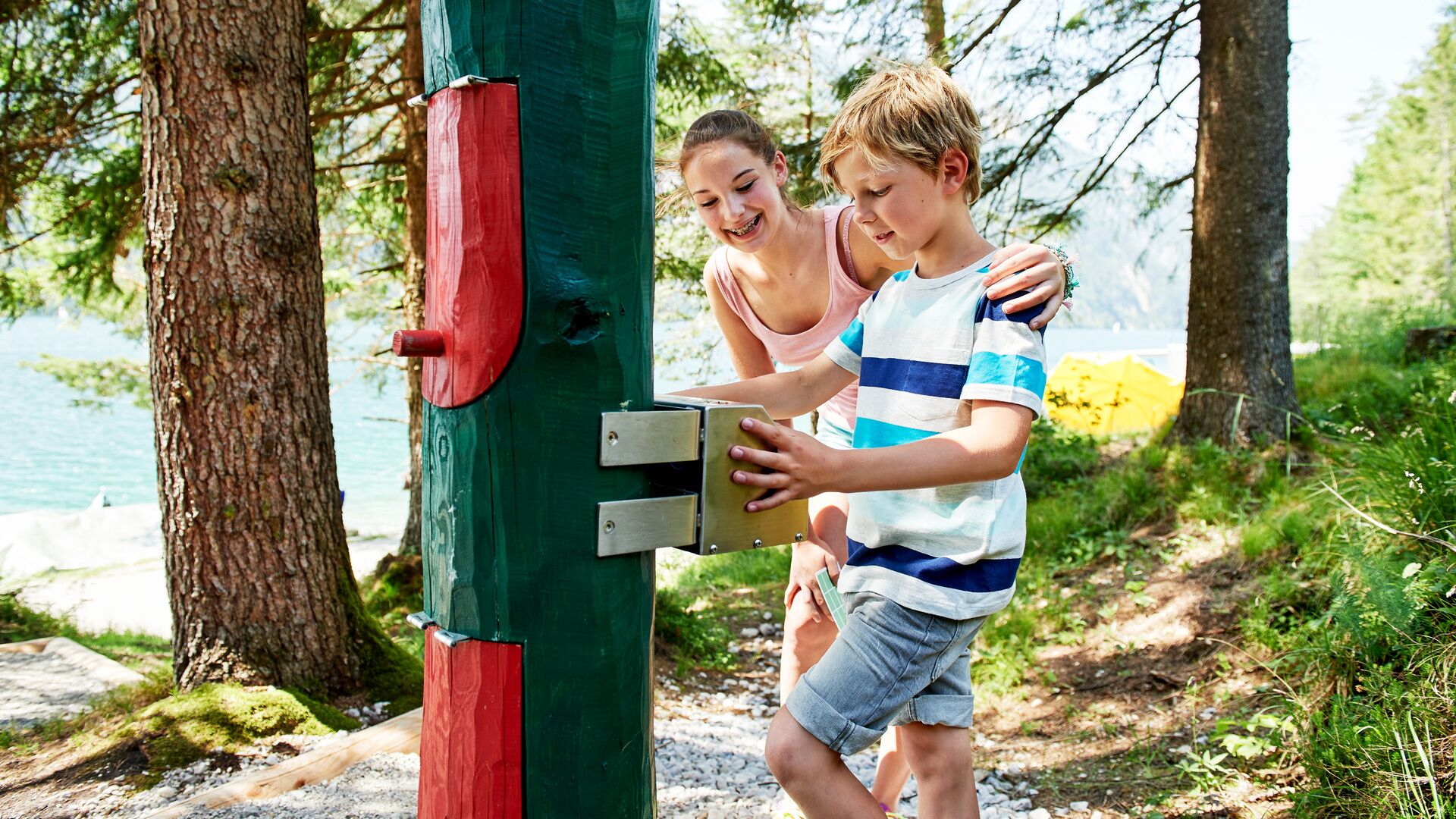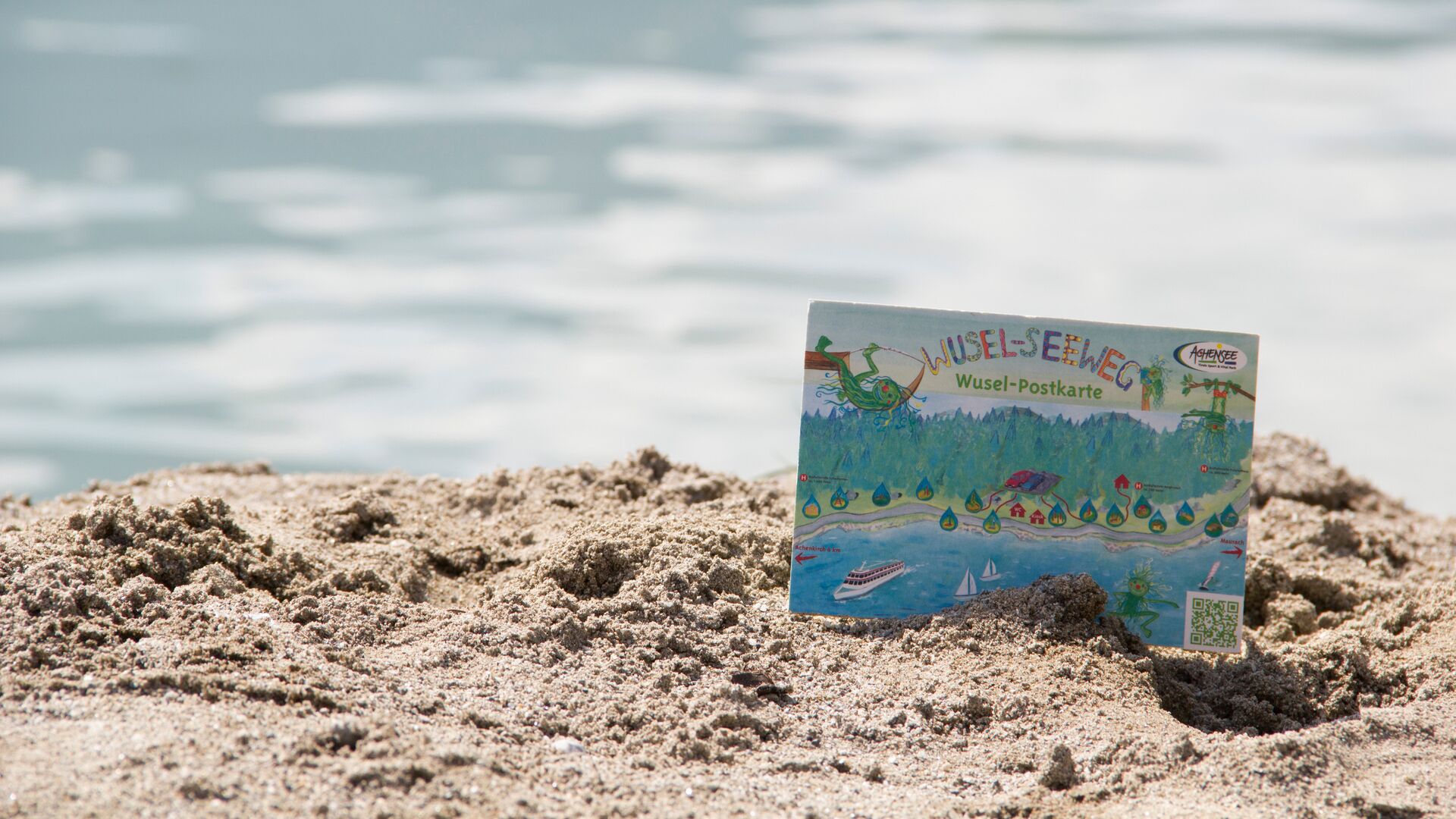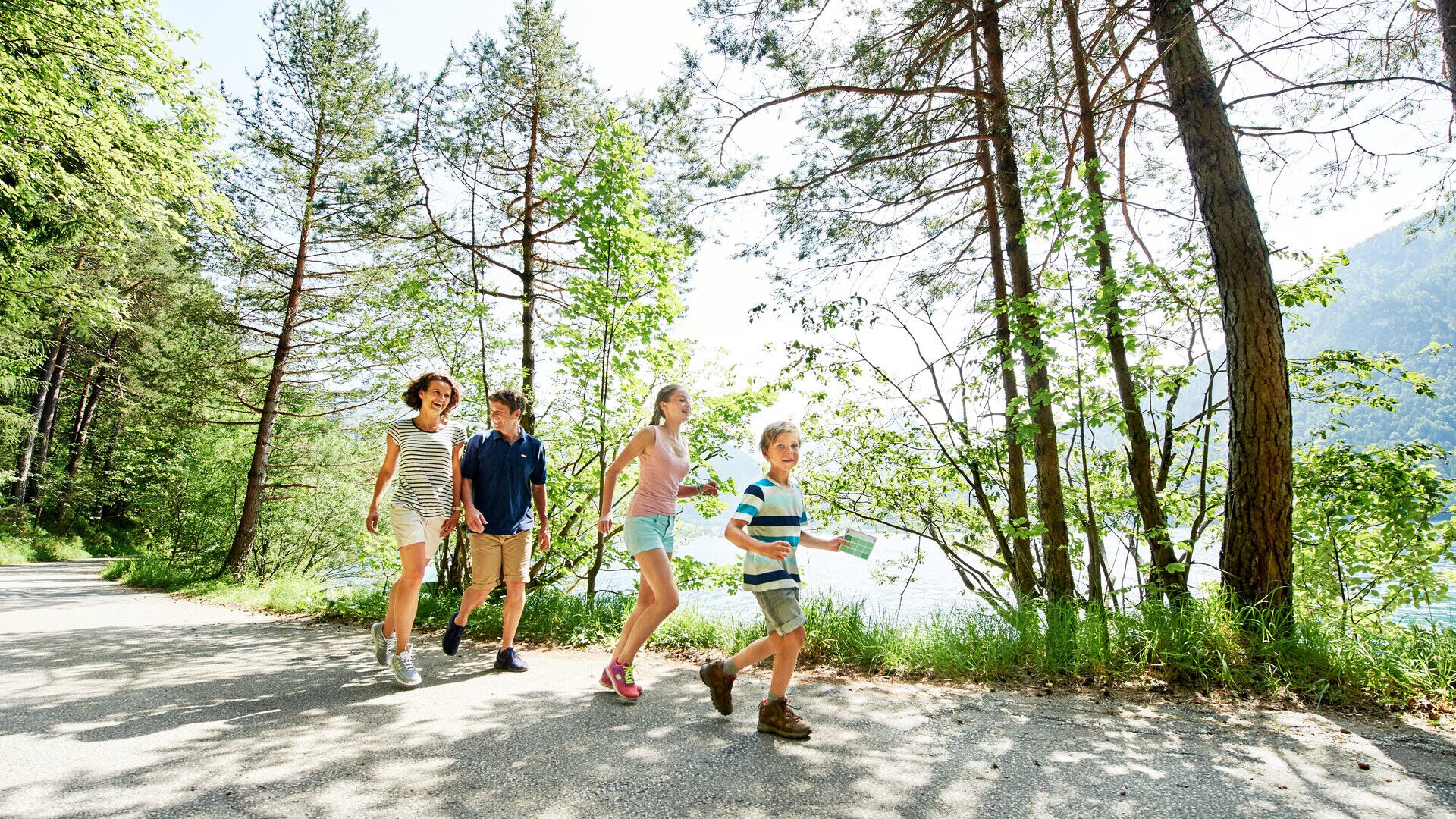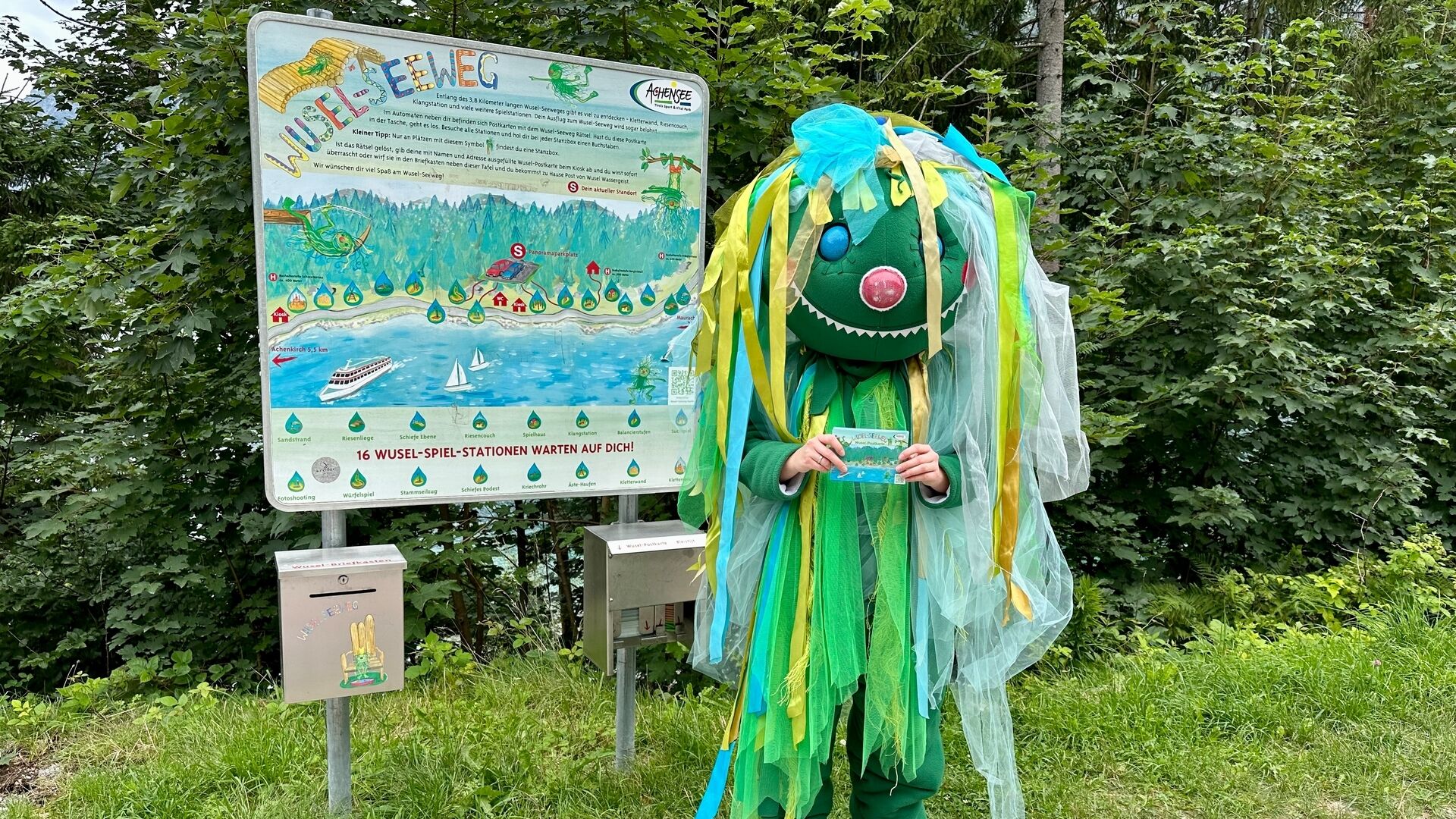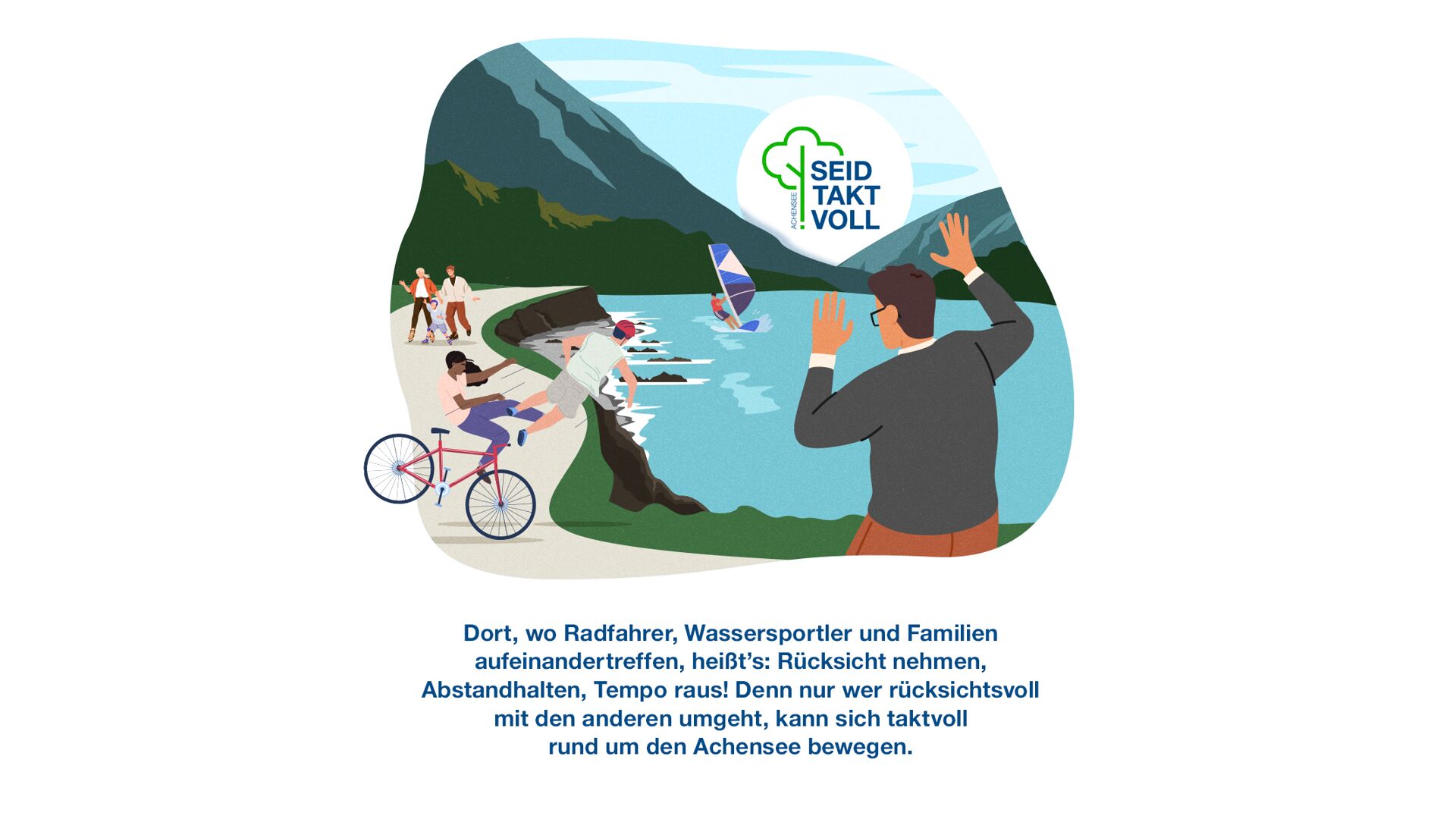 Description
The Wusel lake trail along the lakeshore of Lake Achensee between Maurach and Achenkirch is an outdoor adventure playground for children. A lakeside path named after the Achensee mascot? Yes, that's right! The themed trail lies on the eastern lakeside and is dedicated to the Achensee mascot Wusel the water spirit. Walking the trail takes families with children through various stations packed with fun activities, and not only will you get to solve exciting puzzles, but there will also be a surprise waiting at the end.

The Wusel lake trail features 16 stations with many activities, among them a sound station, a bouldering wall, balancing steps, and much more. Along the way, there are several beautiful bays for cooling off in the water and basking in the sun. At a length of 3.8 kilometres from Maurach to Achenkirch, the trail sees hardly any elevation change and is perfect for a family stroll. The traffic-free route is also ideal for leisurely walks or cycling tours. Everybody will find their favourite place to relax.

Overview boards at Camping Schwarzenau, at the panoramic car park (Panoramaparkplatz) and at the start of the lakeside path in Maurach (station sand beach) provide information and the Wusel postcards which help you solve the puzzles. When you have walked the path to the end and punched all fields on your postcard, drop it in the letterbox and you will receive a surprise gift by mail.

Notice: The Wusel lake trail is not maintained from November until the end of April, meaning that there are no card punches available. In winter (from ca. mid-December) the section from Hechenberg to Camping Schwarzenau is closed.