station Pertisau - Trinity Church
Summer stories with Emperor Maximilian I
The Trinity Church in Pertisau was built from 1966 until 1968 according to the plan of the world-famous Tirolean architect Clemens Holzmeister (1886 - 1983). Holzmeister created numerous monumental and sacred buildings, merging the simple Tirolean building tradition with modernity.

The church building itself rises above a polygonal ground plan. Its architectural design language is characterised above all by a generous spatial conception and a functional design. The light-flooded interior of the church is essentially defined by the white marble altar, the dark wooden ceiling and a round glass mosaic. It is set into the apse and shows the Agnus Dei - the Lamb of God - as a bronze relief in the centre.

The Ave Maria

Every day at 12:00 and 18:00, visitors to Pertisau can experience it for themselves with their own ears: the Holy Trinity Church, which is also the parish church of this idyllic village, has a unique feature. Instead of the usual church bells, the Ave Maria is played to tell the time acoustically.

More information to the Lake Achensee interactive audio tour experience.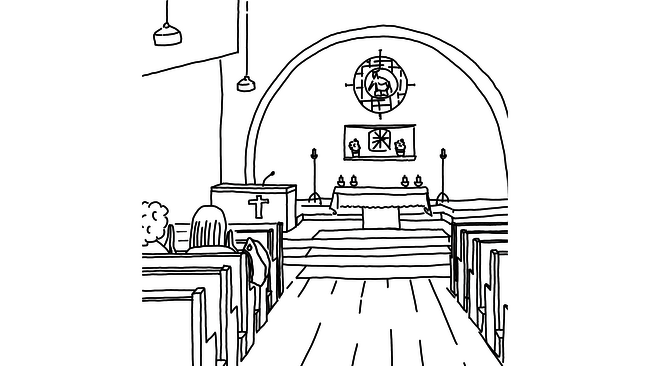 Achensee Toursimus
Achenseestraße 63
6212 Maurach am Achensee
info@achensee.com