Scenic trail in the Rofan
Important Infomation
🏀
Route Time Total
05:00 h
Starting Point:
Maurach, Atoll Achensee
End Point:
Maurach, Atoll Achenseeh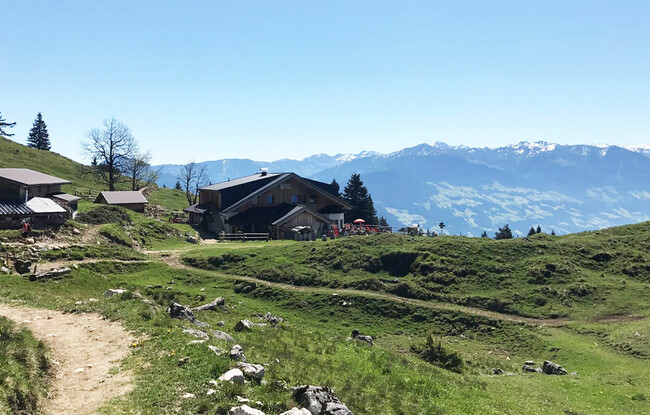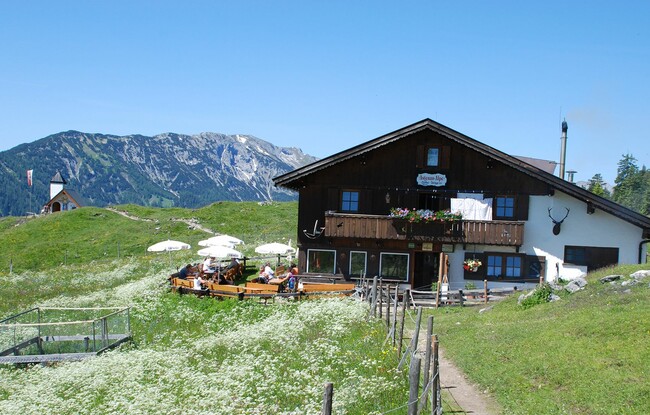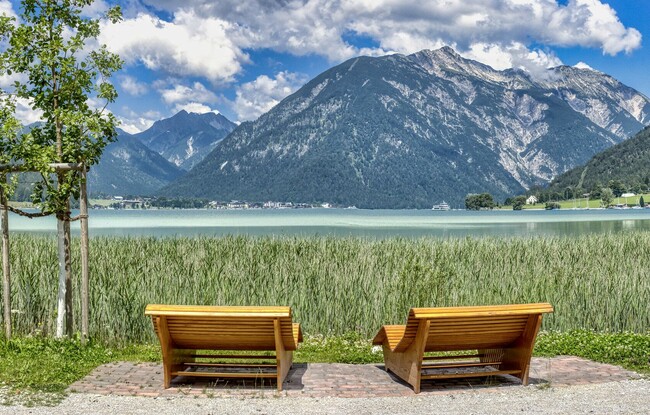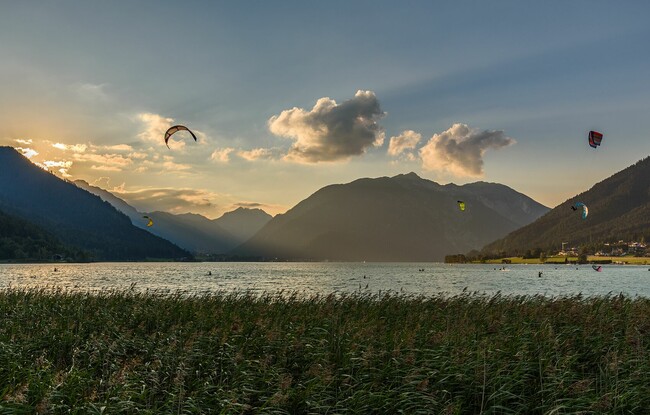 Description
The tour starts at the Atoll Achensee in Maurach. From here, walk across the eastern part of the car park, continue through the underpass and climb to the district of Rofangarten. Once you reach the end of the road, follow the forest road towards Maurach (signposted with IVV sticker). The path forks off at a large wooden bridge and continues on the gravel path to the Buchauer Alm. Below the Buchauer Alm, the trail continues to the Astenau Alpe (1,483 metres) where you have a wonderful panoramic view of the Inntal valley and the surrounding mountains. Take the path back to the valley (Eben district) and walk back to Maurach via the Notburgaweg.

Before you walk uphill again, a small forest path leads to the main road and an underpass. Continue downhill towards the Dorfstrasse, at the Achenseebahn train stop "Maurach"

you will find the path leading to the lake (parallel to the railway tracks). Take the asphalt path back to the lake and to the starting point (stamping point).

*IVV = Internationaler Volkssportverband (international sports organization)