parish church Steinberg am Rofan
The parish church was first mentioned in 1188 and on 17th June 1188 Bishop Heinrich of Bressanone dedicated the church to St. Lambert.

The church was probably built in Romanesque style. In 1434, it was converted into late Gothic style. In the 18th century, the church was refurbished in contemporary baroque style. Inside the church visitors can marvel at a rarity: The incarnated Holy Trinity which was carved from arolla pine wood in the 17th century.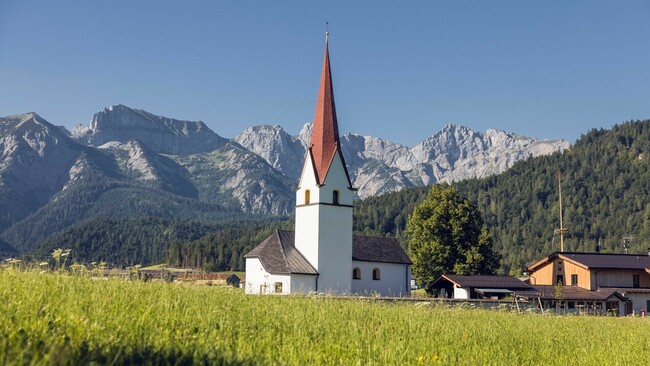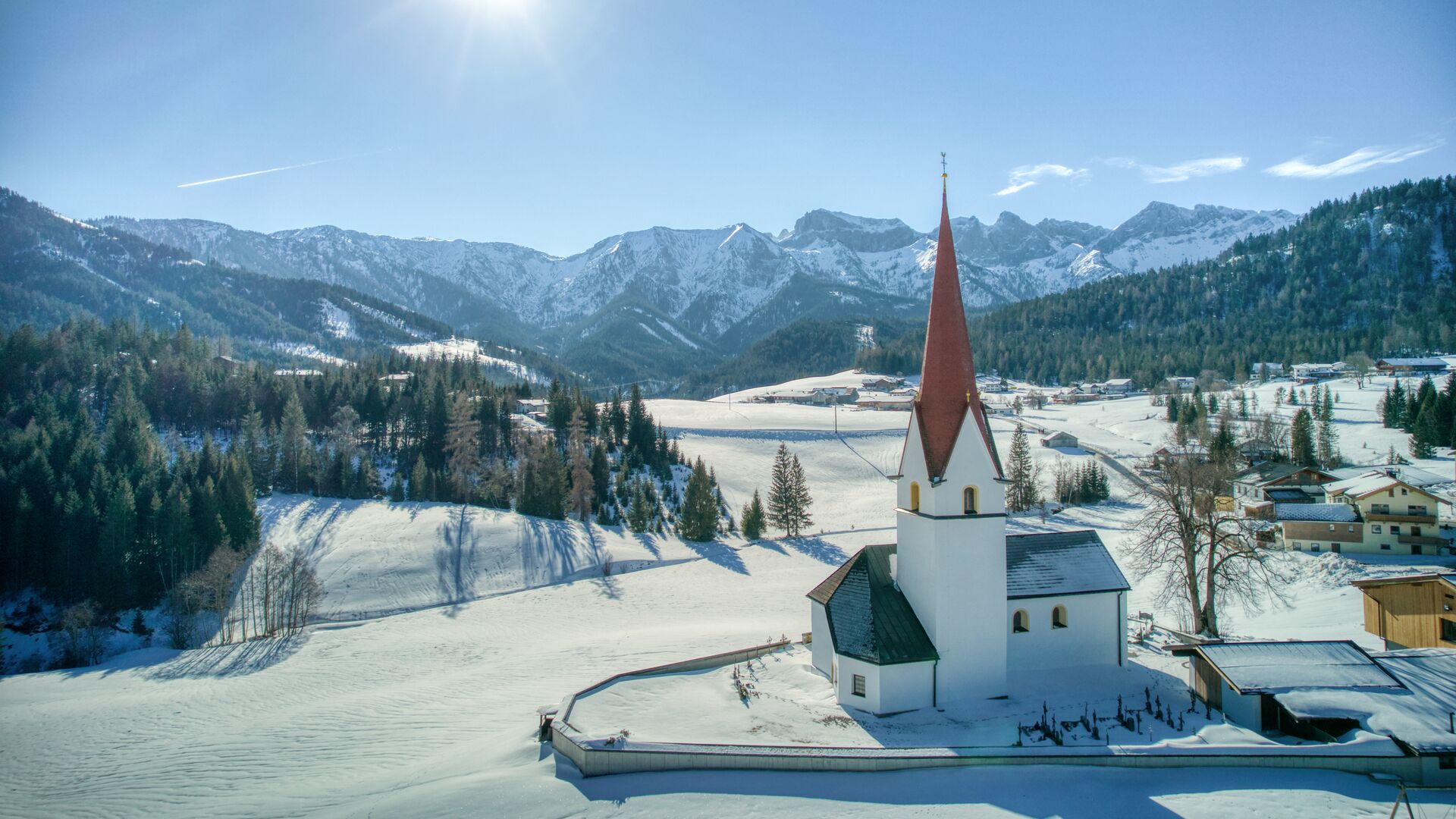 Pfarre St. Lambert Steinberg
Hnr. 1
6215 Steinberg am Rofan