open all day
Fresh farm produce at the push of a button at any time of the day or night!

The Lentererhof hosts an on-farm vending machine selling a wide range of fresh seasonal produce such as fresh hay milk, yoghurt, jams, and various types of salt.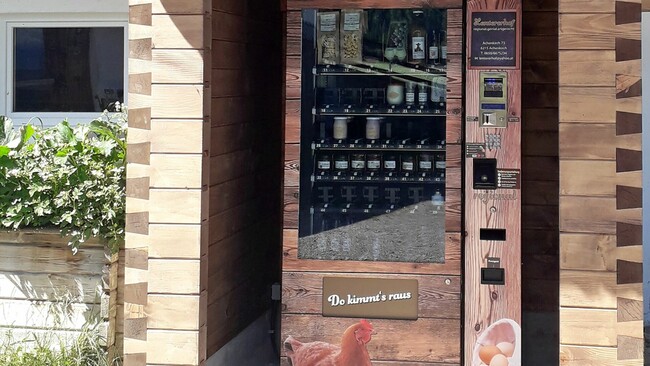 opening hours
Accessible 24 hours a day.
Jana Lettinger
Oberautalstraße 73
6215 Achenkirch am Achensee