open all day
Attraction
Sightseeing
Railway & Boat
If that's not endurance: Since 1889, the Achensee steam cog railway has been working its way up from Jenbach in the Inn Valley to Lake Achensee. Europe's oldest steam cog railway climbs 440 meters in altitude over a distance of just under seven kilometers.

Just a few minutes after departing from Jenbach station, Tirol's best-known nostalgic train has to master its greatest feat of strength: an incline of 16 percent. Hissing and snorting, it then takes guests up to Lake Achensee, passing lush meadows and shady forests.

You can also look forward to magnificent views of the Inn Valley and the surrounding mountains as the wind blows around your nose.

Having arrived at Lake Achensee, the old lady first needs a break. Passengers, on the other hand, can continue exploring right away and take a spin on the Achensee Shipping Company.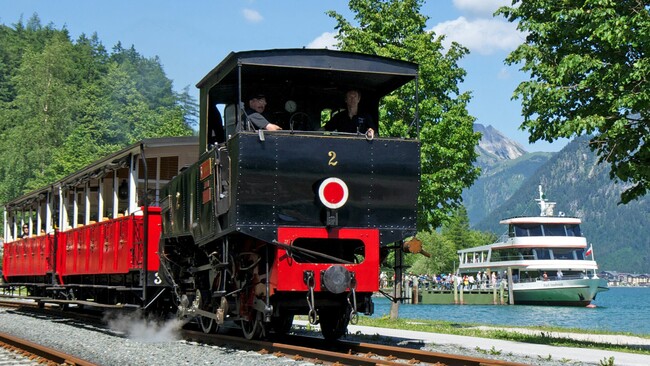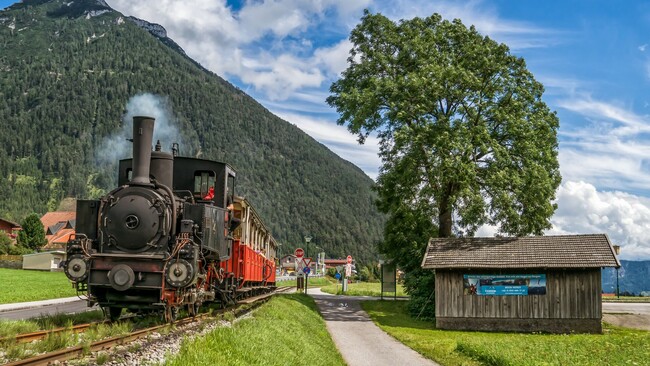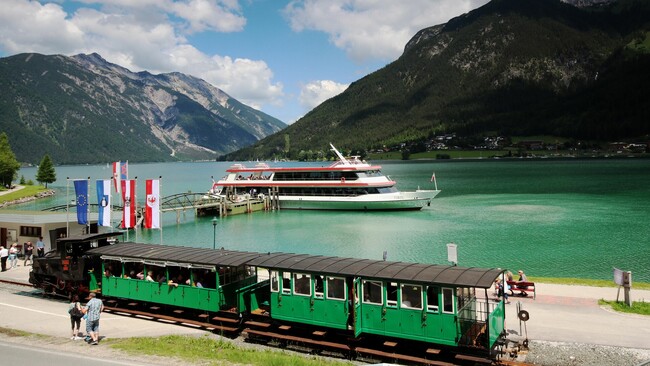 Achenseebahn Infrastruktur- und Betriebs-GmbH
Austraße 1
6200 Jenbach
info@achenseebahn.at