Achenkirch - Geopfad Obere Ampelsbach- und Filzmoosbach Schlucht - Gufferthütte - Achenkirch
Important Infomation
Time Uphill
02:30 h
Time Downhill
02:00 h
🏀
Route Time Total
04:30 h
Starting Point:
Achenkirch, car park Köglboden
End Point:
Achenkirch, car park Köglboden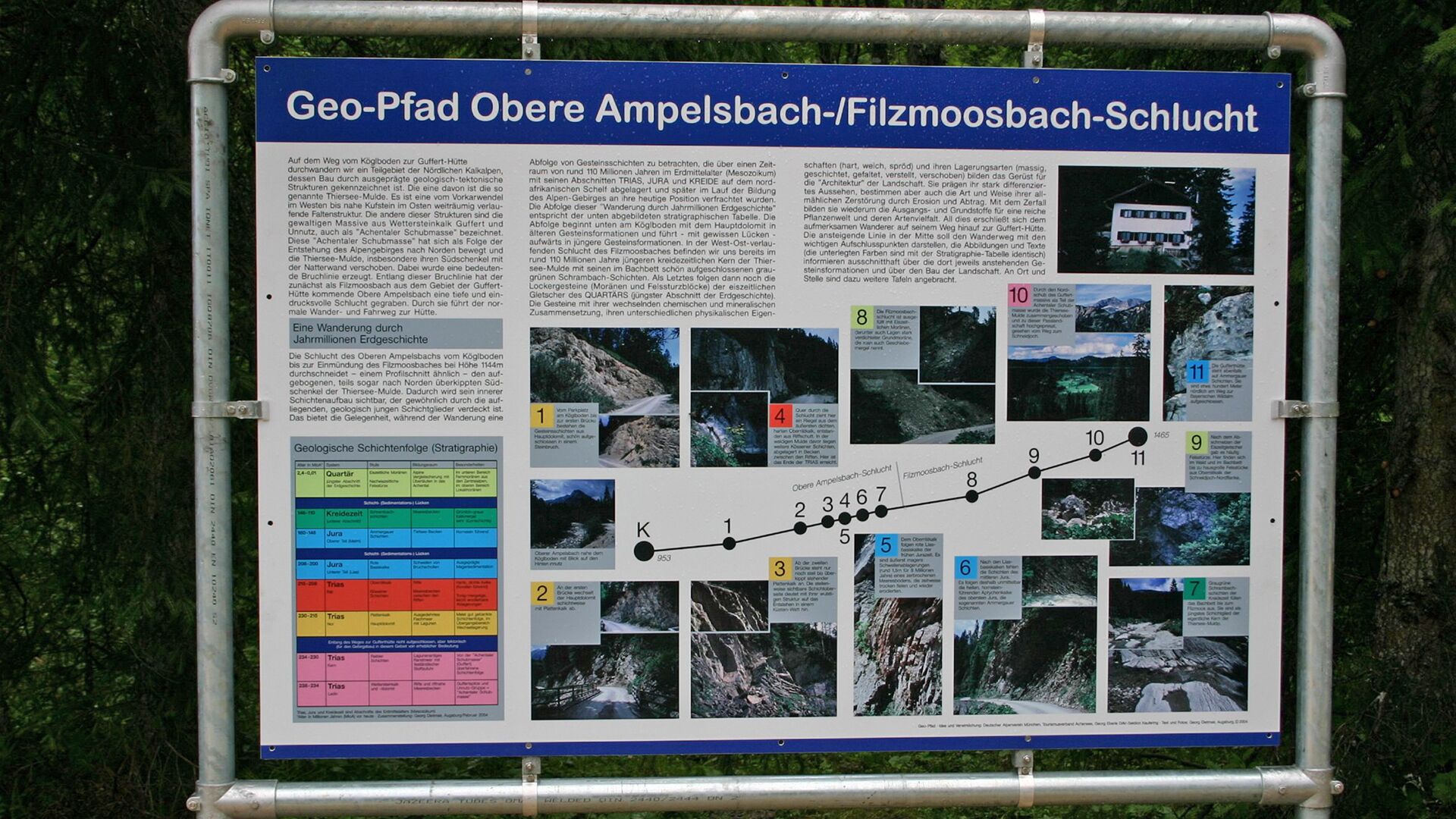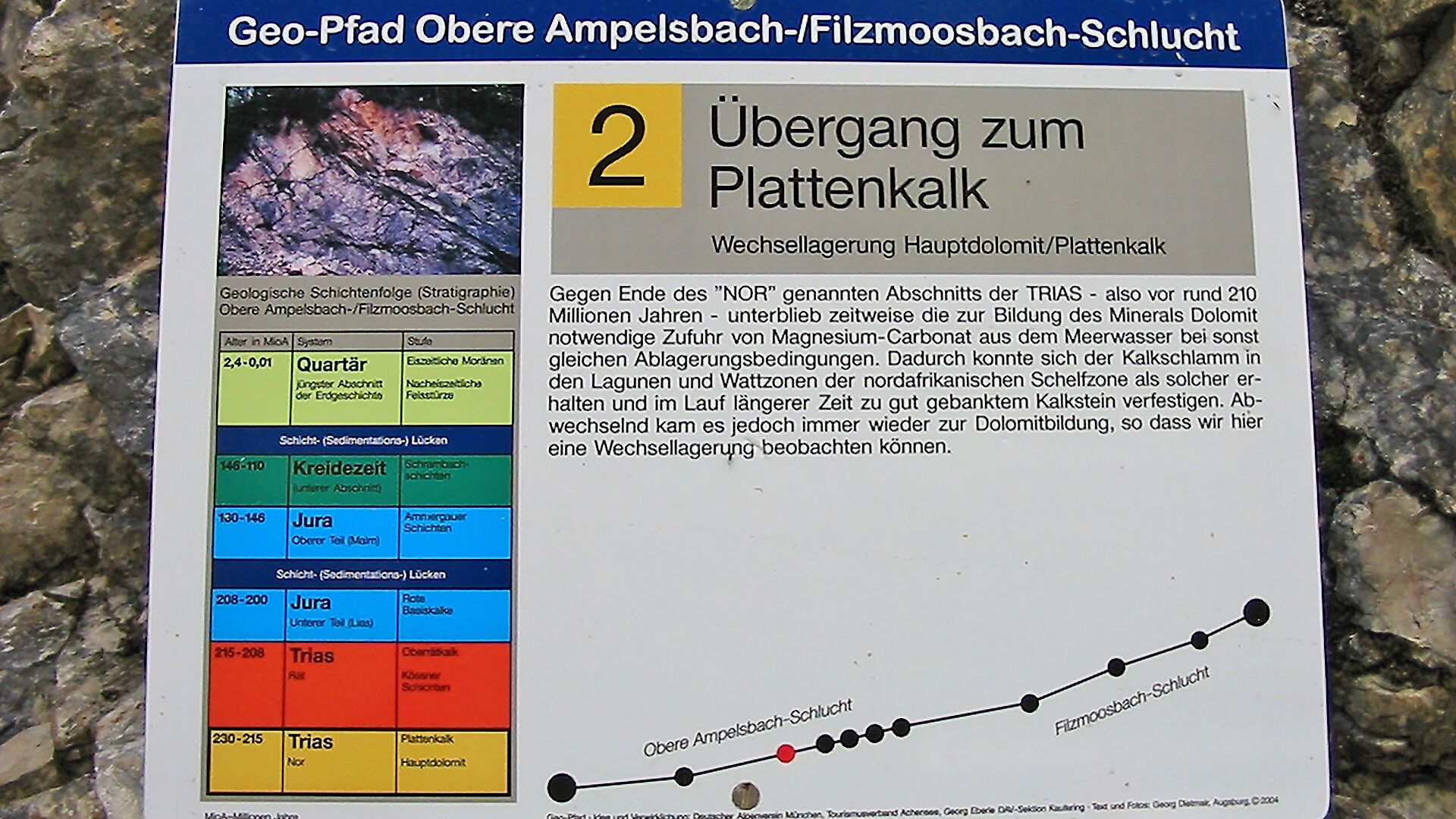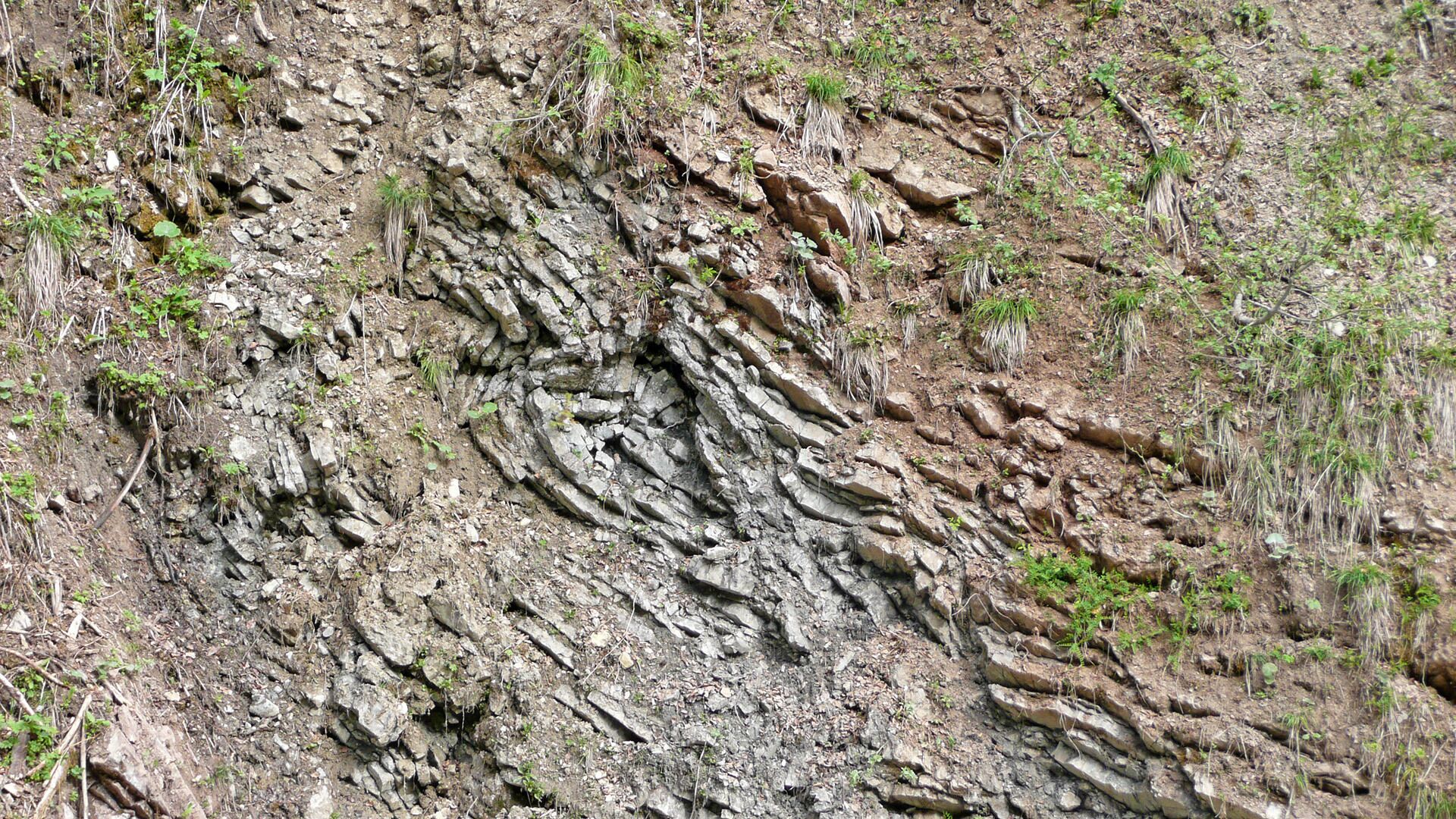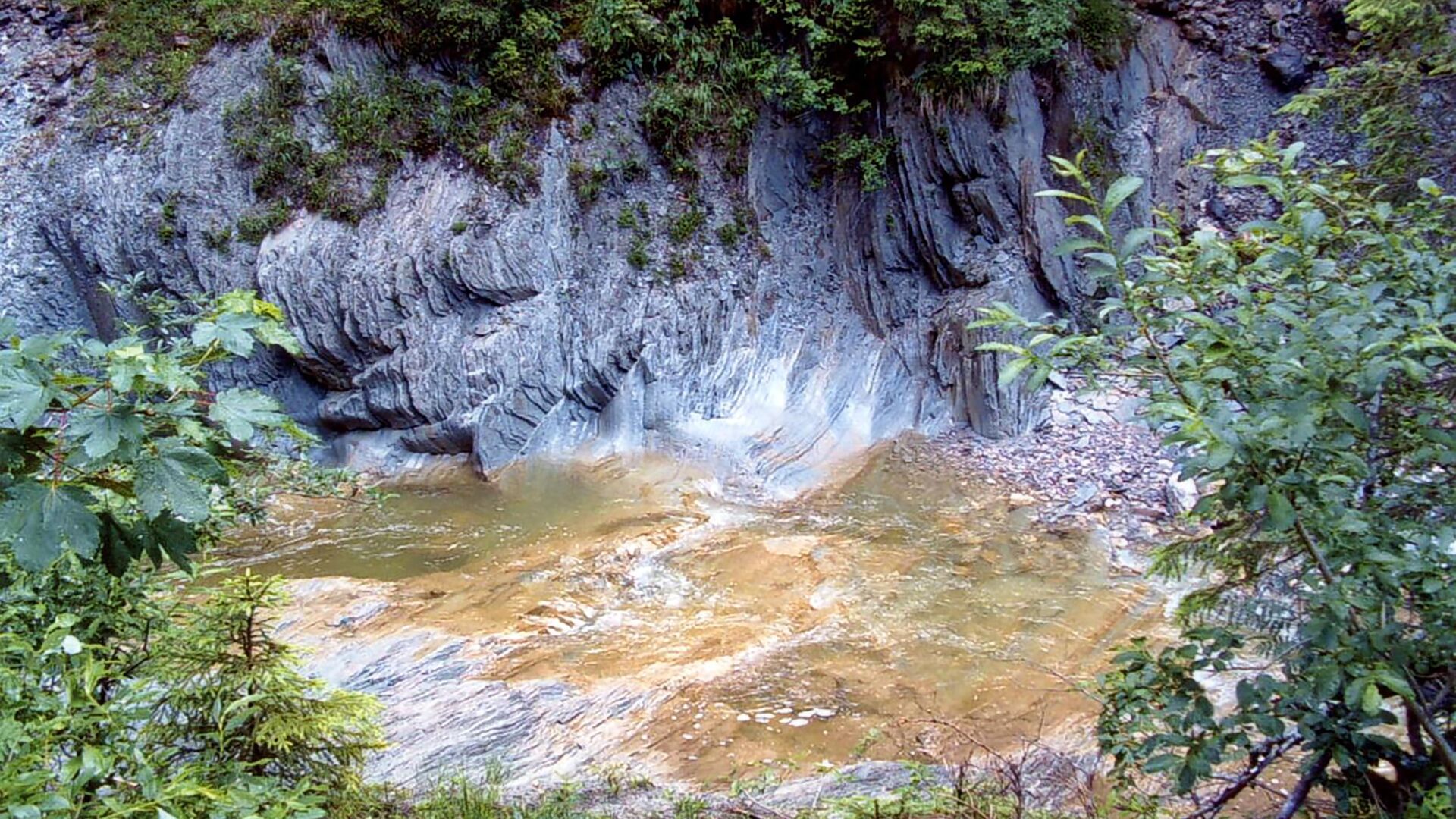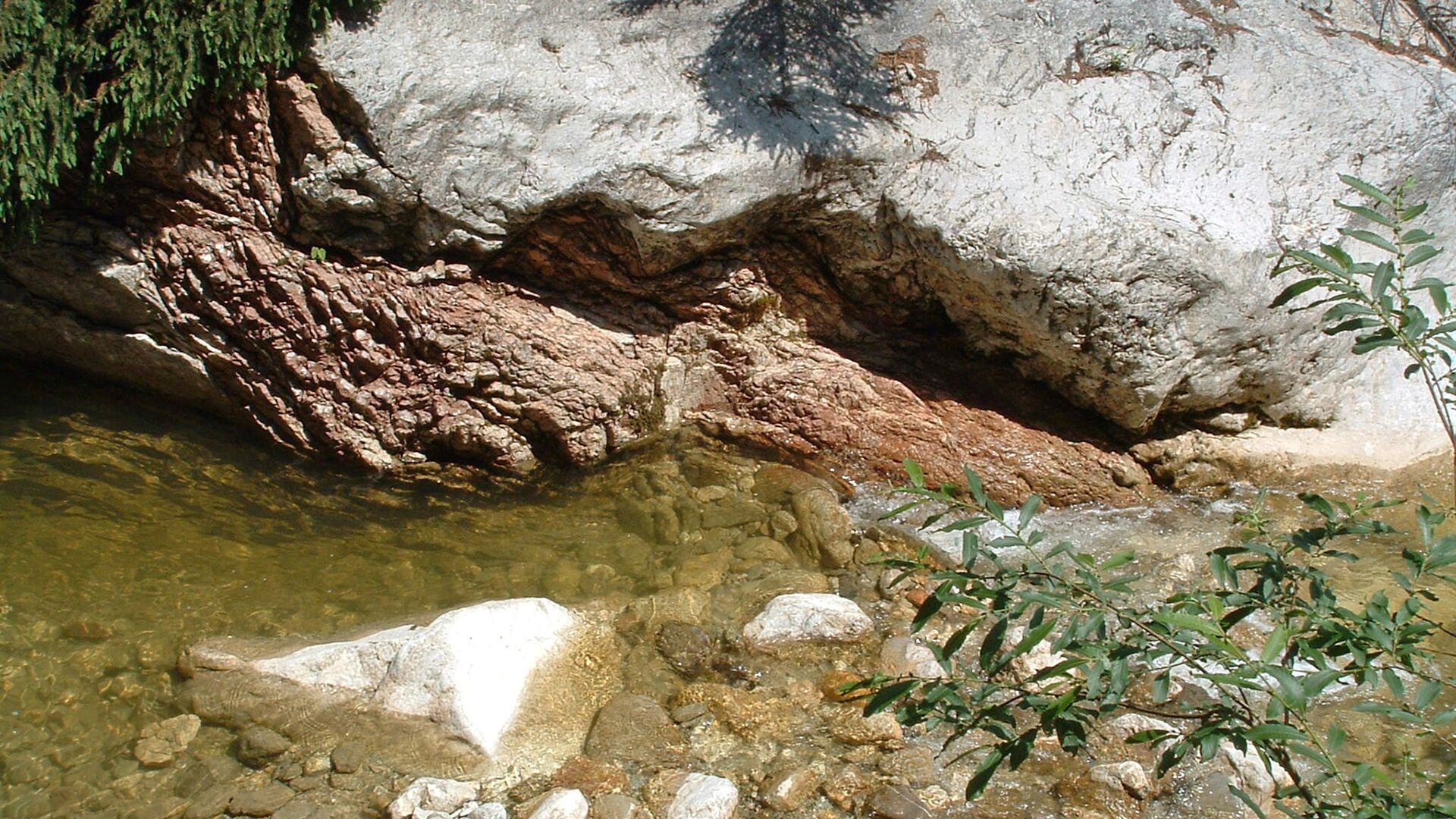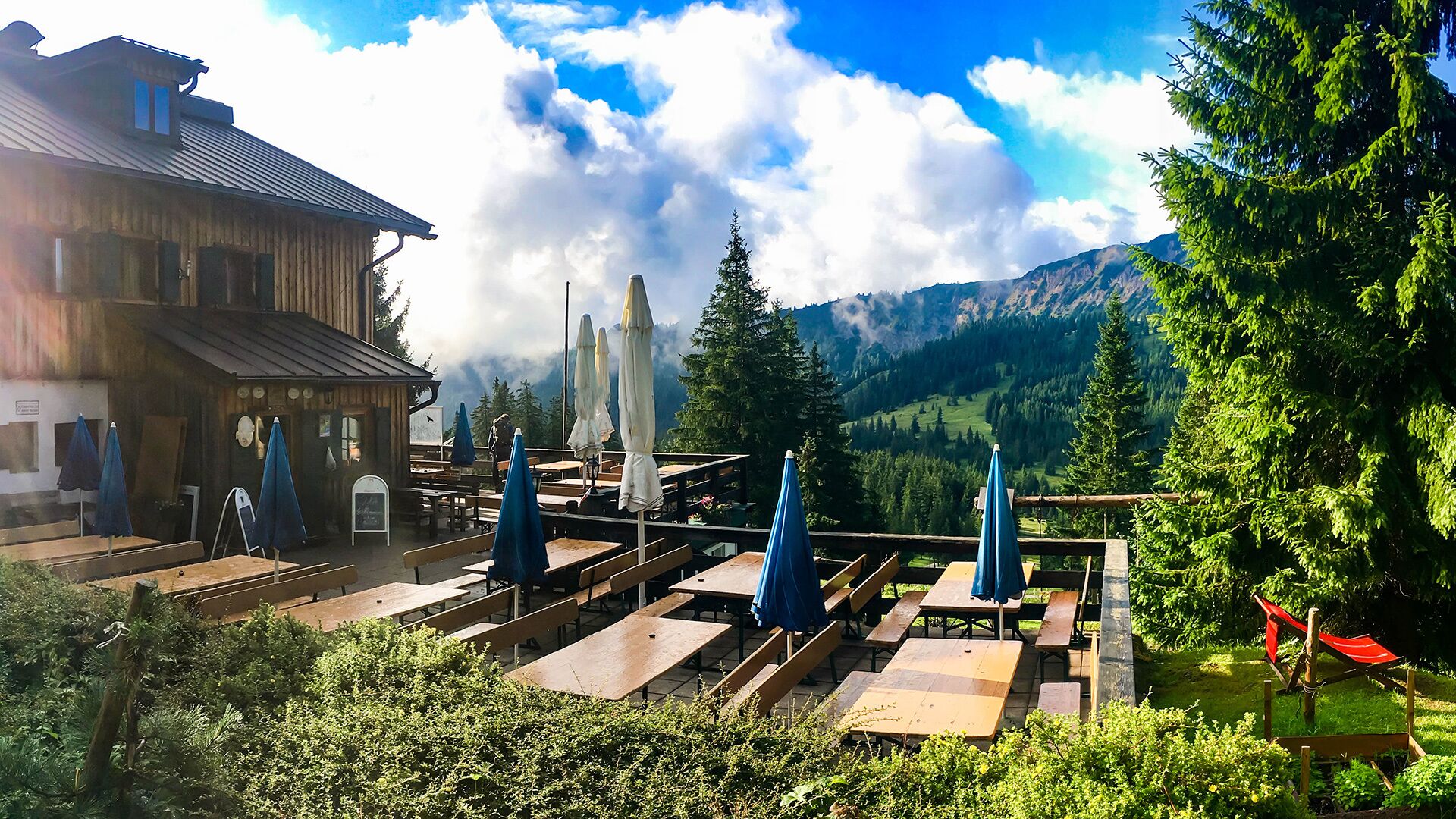 Description
The geological trail begins at the car park Köglboden in Achenkirch and ends at the Gufferthütte mountain hut. This themed trail leads through the Obere Ampelsbach/Filzmoosbach gorge with 11 interpretive panels telling the long and exciting history of the Alps. See rock layers that were deposited on the North African continental shelf over a period of about 110 million years in the Mesozoic area with its periods Triassic, Jurassic and Cretaceous. The rock formations on this "excursion through millions of years of geological history" correspond to a stratigraphic table. On the return, a visit to the cave on the Schneidjoch with its Rhaetian inscriptions is a worthwhile detour.

The return is via the same route.