Horse sleigh rides at Lake Achensee
Are you dreaming of travelling through a wonderland of snow on a horse-drawn sleigh, feeling like a character in your very own fairy-tale? Hop aboard, cuddle up with family, friends, or a loved one beneath the warm blankets, and off you go! The powerful horses maintain a steady rhythm and the sleigh glides on into the valleys and sometimes even a little up the mountain. A horse sleigh ride with the sound of jingling sleigh bells is a fantastic experience, beautiful in brilliant sunshine during the day, and romantic under the twinkling stars at night. There are several providers of horse sleigh rides in the Achensee region who offer a variety of tours, taking visitors through the wintry landscape like in the good old days. In Pertisau, sleigh rides lead into the Karwendel valleys, in Maurach through the village, and in Achenkirch into the Oberautal valley or through the village.

Sleigh rides cater to all tastes, whether it's a romantic excursion for couples, a shared family experience, or a convivial group tour to a mountain hut – if desired accompanied by the quintessential schnapps.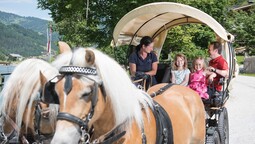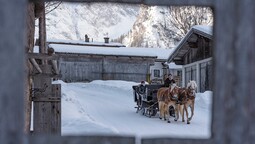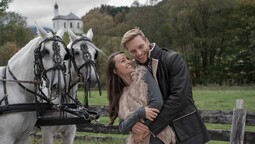 You may also be interested in