Achensee Run
Turquoise-blue water backdropped by spectacular mountains: The international Achensee Run is rightly considered one of the most scenic running events in Austria. On 07 and 08 September 2024, the traditional race invites running enthusiasts to circumnavigate Tirol's largest lake. At 23.2 kilometres the run is longer than a half-marathon.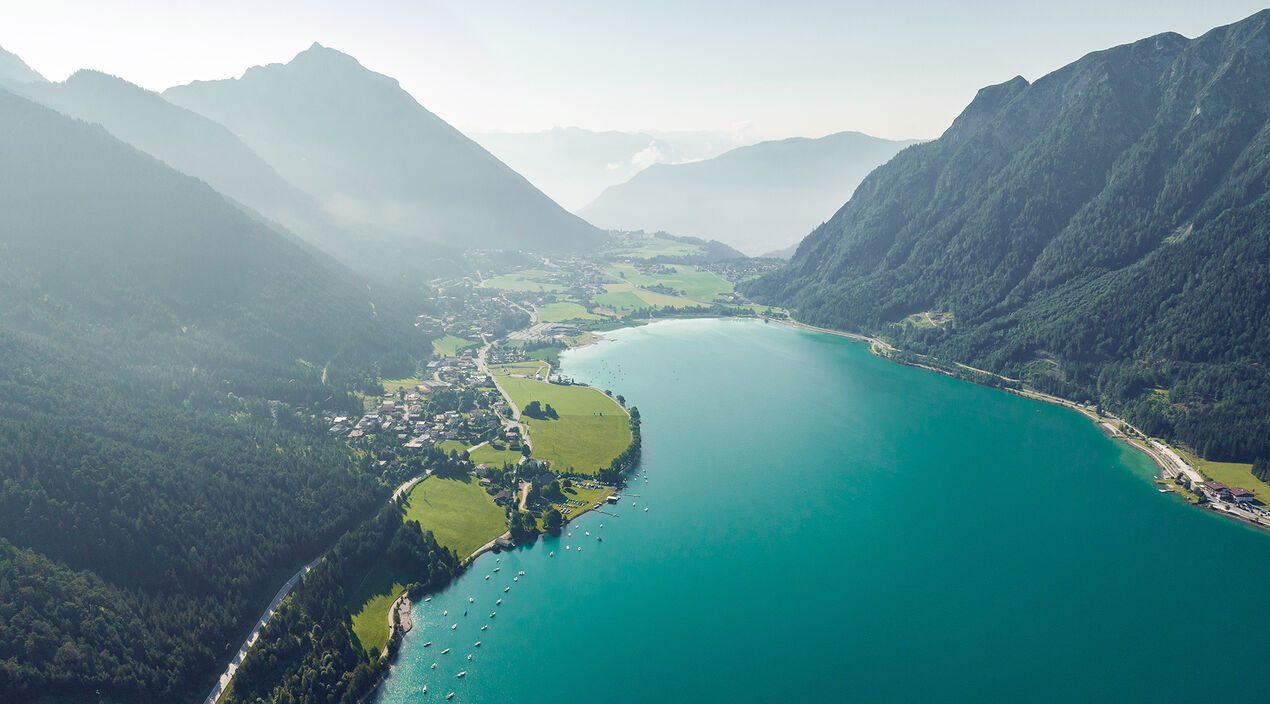 The route
The race is open to solo runners or 2-person relay teams, featuring a longer stage (14 kilometres on flat gravel and asphalt), and a shorter stage (9.2 kilometres) climbing over 171 metres of elevation on a demanding trail. Relay changeovers occur in Achenkirch in front of the refreshment station near the Gasthof Fischerwirt. For route details, visit our interactive map at maps.achensee.com or the official website of the Achensee Run!
A nine-kilometre trail section takes runners alongside the lake whose water shimmers in beautiful colours, changing from aquamarine to stunning Caribbean turquoise at the southern shore. The Achenseehof jetty marks the halfway point of the route. Now the course turns into a trail, and racers need to watch out for roots, rocks and steps as they continue to the Gaisalm where they are rewarded with breathtaking panoramic views of the lake. Feed stations provide drinks and snacks for racers to replenish their energy before taking on the rest of the route.
About 1,500 participants are expected for the mass start on Austria's most beautiful panoramic running route, drawing numerous sporting greats from the world of running. The best runners will complete the demanding 23.2-kilometre cross-country course in one hour and 15 to 20 minutes. The 10-kilometre fitness run and the 0.4 – 2.6-kilometre children's run are both held on the Saturday before the Achensee Run. All routes afford fantastic views of the Rofan and Karwendel mountains and the Tirolean Sea.
Achensee running camp
Looking to start the running season under expert guidance? Join the Achensee running camp where professional coaches share tips and tricks on effective training and technique.

You may also be interested in