FEEL AT HOME IN NATURE
Waldgarten is an old hunting lodge located in Leiten, an area of Achenkirch on the way to Steinberg am Rofan. It is a very quiet and peaceful area, especially as the house is on the edge of the forest. There are wonderful views to the Guffert and Unnütze mountains and you can also hear the Ampelsbach river, making it the perfect place for nature lovers. There is also a bauernhof nearby, from where we can bring you fresh milk directly from the cows.
Waldgarten has one spacious 95m2 apartment to rent on the ground floor, which has very easy access to the garden and terrace. Access to the apartment from the carpark is via a separate outdoor staircase. It is ideal for families or a group of adults as there are two bedrooms with 5 beds, a large new kitchen and a spacious living and dining area. In the living room there is a sofa bed, which can sleep an additional 2 people.
Well-behaved pets are welcome to come with you.
Additional information
Smoking
Smoking is not allowed inside the apartment. If you must smoke, please do so outside and dispose of cigarette butts in bins, not in the garden.
Pets
Small dogs (under 10kg) cost €10 per night.
Large dogs (over 10kgs) cost €15 per night.
Please pay cash upon arrival for your pet(s). Please note that pets are not allowed to sleep or sit on the furniture (beds, couch, benches etc.) and please bring appropriate pet bedding with you.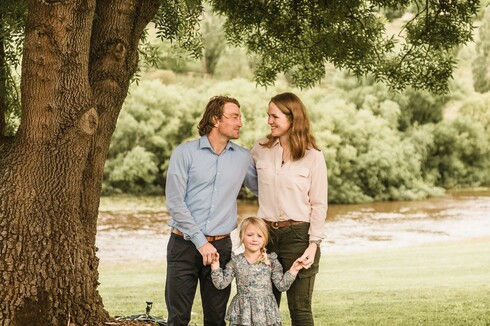 your host
We are a young family who moved to Achenkirch in 2022 all the way from Australia! Jess (who is from Australia) is a photographer and classical languages teacher, Lucian (who is from Germany) is an outdoor education instructor and guide, and Aurelia is our beautiful daughter.
After spending several years living in the Himalayas in Nepal, we first travelled to Achensee back in 2016 and fell in love with the area. It was always a very special place for us, and so when we decided to move back to Europe we knew it had to be in the Achensee region.
We are a very adventurous family who loves hiking, bike riding, skiing, snowsports, horse riding and trail running. Every weekend we like to explore a new hike or trail in the region, and we already have some favourites to share with you!
Lucian Calarasu
Hotspots
Distance from Lake Achensee: 6 km
Distance from ski area: 5.7 km
Distance from golf course: 3.2 km
Atoll Achensee: 14.8 km
Distance from shipping pier: 6.4 km
Map
Ferienwohnung Waldgarten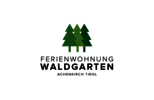 Leiten 513
6215 Achenkirch am Achensee
Take the motorway A12 (toll sticker required), exit at Wiesing/Achensee and follow the Achensee federal road B181 until you reach Achenkirch. Toll-free journey is possible via Achenpass or Bad Tölz. From Munich, follow the motorway and exit at Holzkirchen, then continue via Tegernsee and Achenpass or via Bad Tölz to the national border. Follow the road to Achenkirch.
Getting here by public transport: Take the train to the train station Jenbach. From here, Lake Achensee is just a short bus ride away, see bus timetables at www.vvt.at. Your reservation confirmation is your free bus ticket to Achenkirch.
The nearest airports are Innsbruck (50km), Munich (ca. 140km), and Salzburg (ca. 150km). You can pre-book transfers to and from all airports with Taxi Kröll in Maurach, Tel. +43(5243)43280, www.taxikroell.com or with the airport transfer service Four Seasons Travel Tel. +43(512)584157, www.tirol-taxi.at.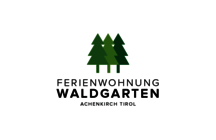 Ferienwohnung Waldgarten
Calarasu Lucian
Leiten 513
6215 Achenkirch am Achensee