open today
Accessible food and drink place
Café
Bar / pub
The Tiroler Steinöl Vitalberg, built in 2003 to resemble the logo of the Tiroler Steinölwerke, lets visitors delve into the 100-year history of the shale oil miners. Located on the ground floor, the interactive visitor centre tells the origin of the black gold, which is mined locally in the Karwendel mountains.

A lift takes visitors to the Vitalberg Panorama Café on the first floor. During the day, the café invites visitors to enjoy coffee and cakes with splendid views of Lake Achensee. In the evening, the bar becomes a popular meeting place under the starry sky, attracting locals and visitors alike.

Access to the Panorama Café (lift) and toilets are barrier-free.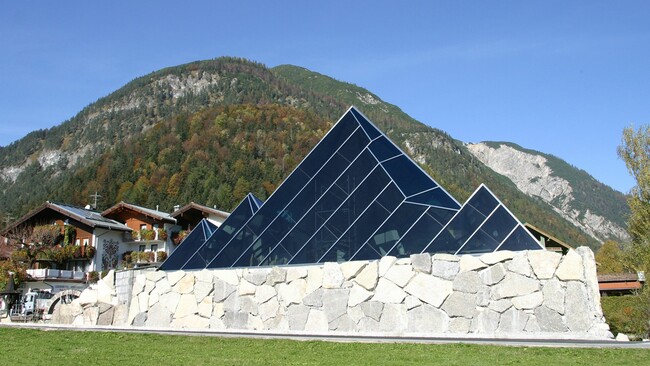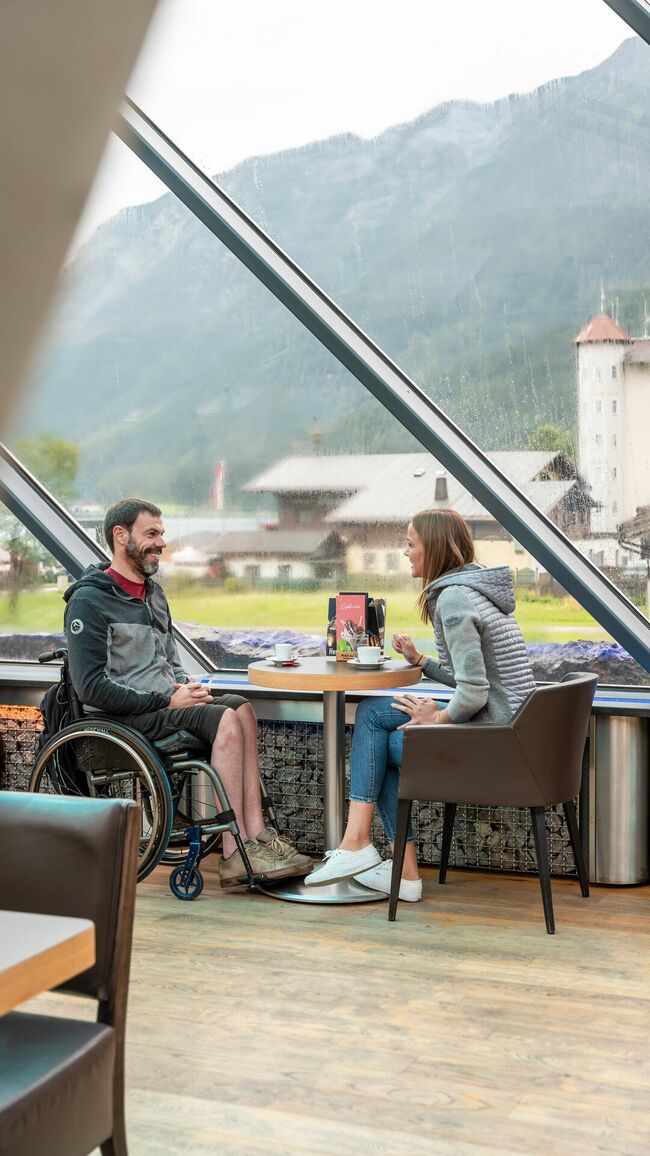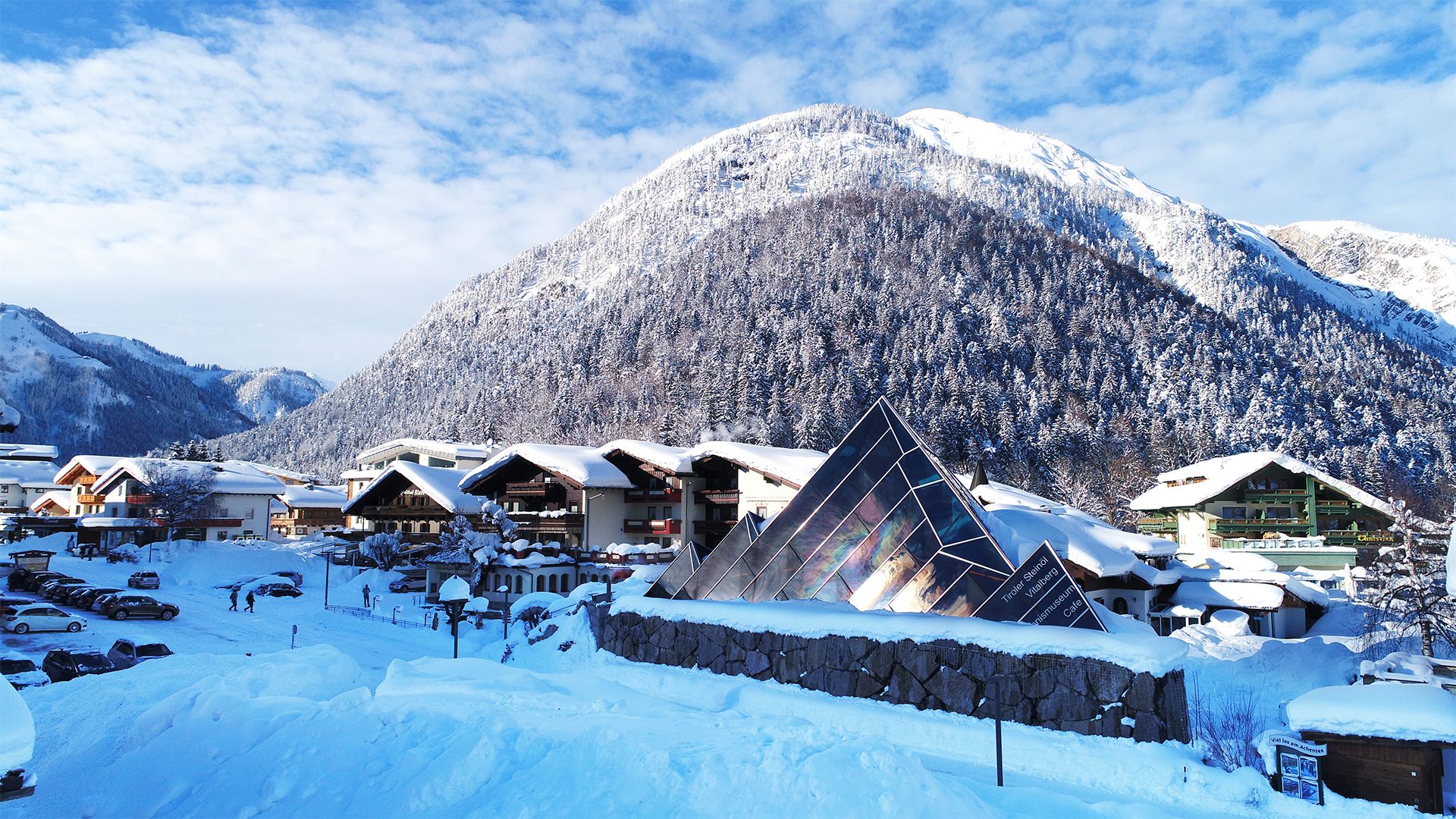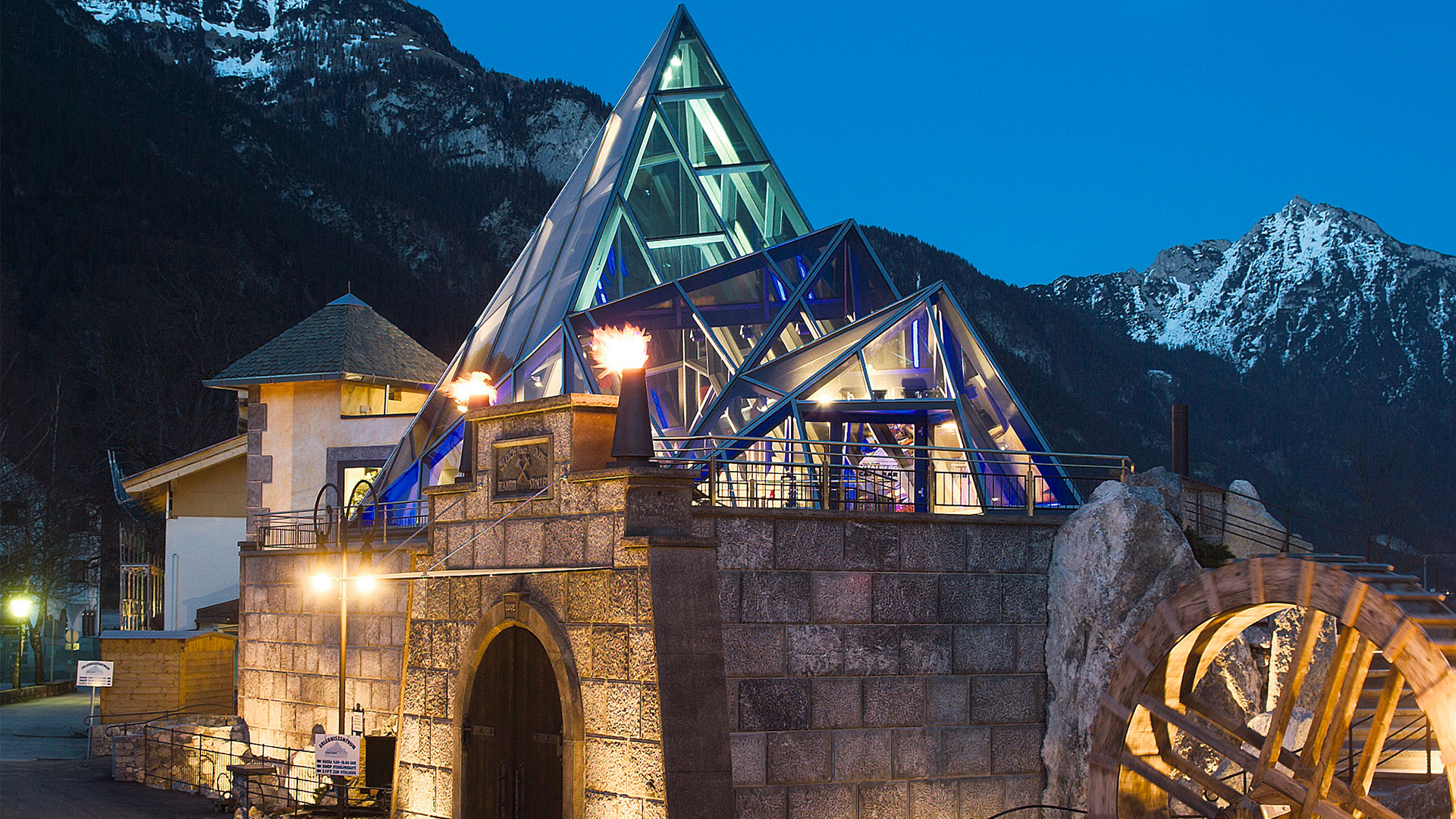 Familie Albrecht
Tiroler Steinöl Weg 3
6213 Pertisau am Achensee