now open
Its beneficial and soothing effect has long been known, before the whole concept of "wellbeing" had even been created: Since 1902, Tiroler Steinöl® (shale oil) has been extracted from oil shale located 1,500 metres above Lake Achensee, and processed into skincare products. The creams, ointments, lotions and shampoos are notable not only for their high natural sulphur content, but also because they contain special active ingredients that come from prehistoric sea creatures and plants, and therefore date from the time in which the entire continent was still under water.

The shale oil has an antiseptic and anti-inflammatory effect, it relieves pain in rheumatism and joint problems. It is used as a shampoo, bath additive and skin cream for cosmetics, and as a massage oil for physiotherapy. Farmers and veterinarians also swear by the effect of the oil: they use it as a flatulence aid and for udder care, as a hoof and burr balm and as a dog shampoo. And the shale oil can even be used as house grease and horsefly oil.

For those who would like to use the products at home, there is a wide range of different products to discover in the Tiroler Steinöl Museum Shop.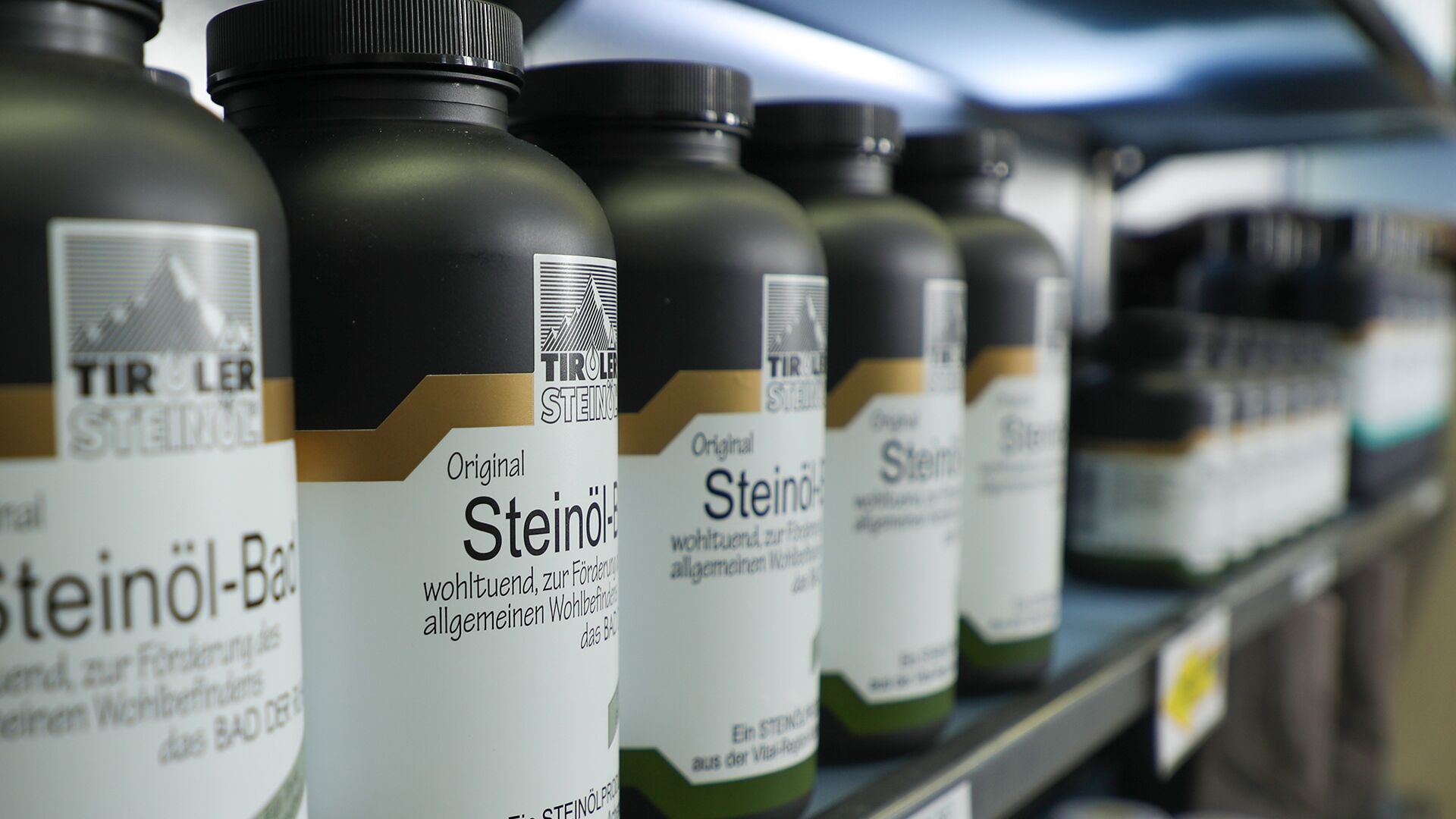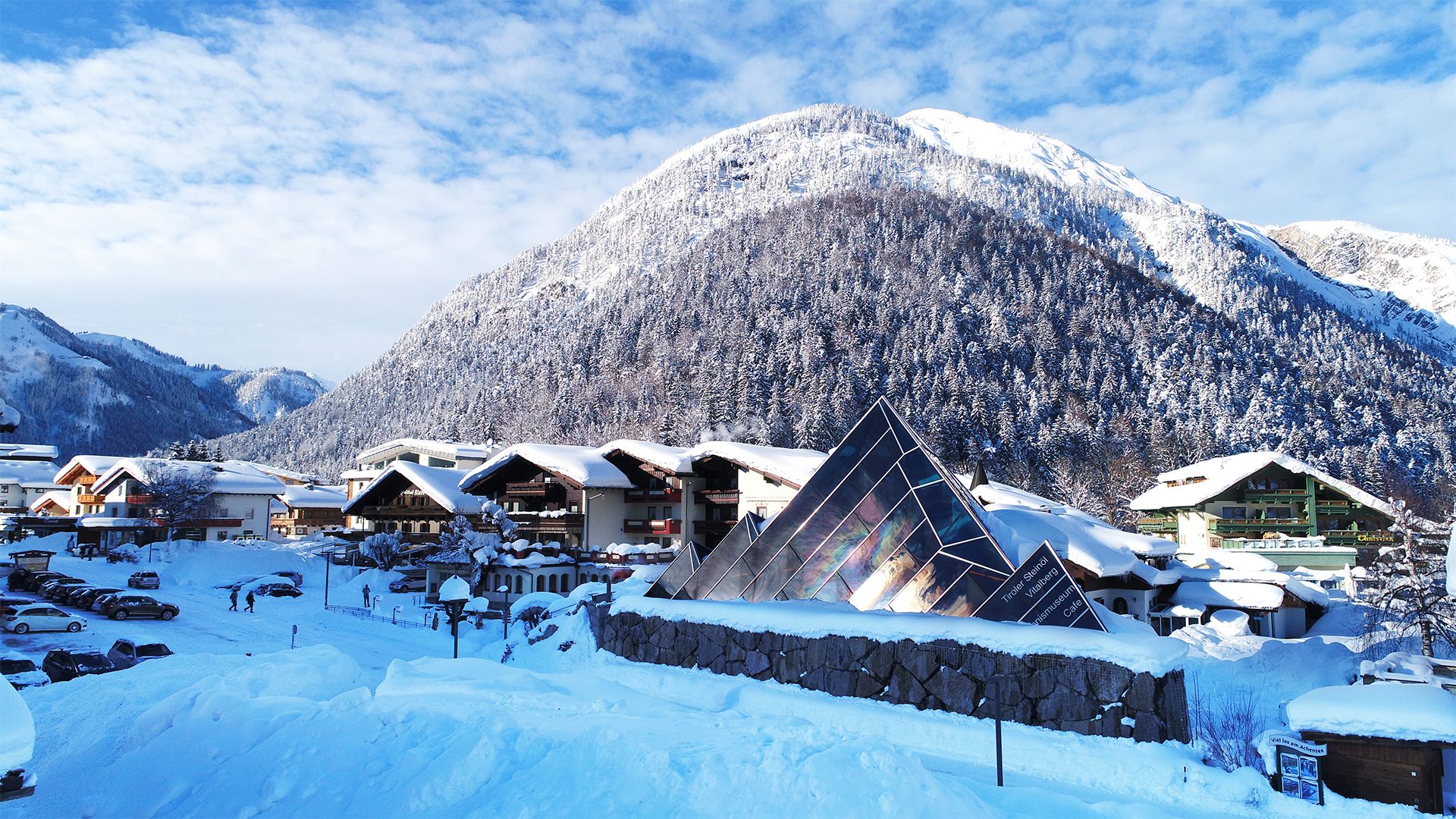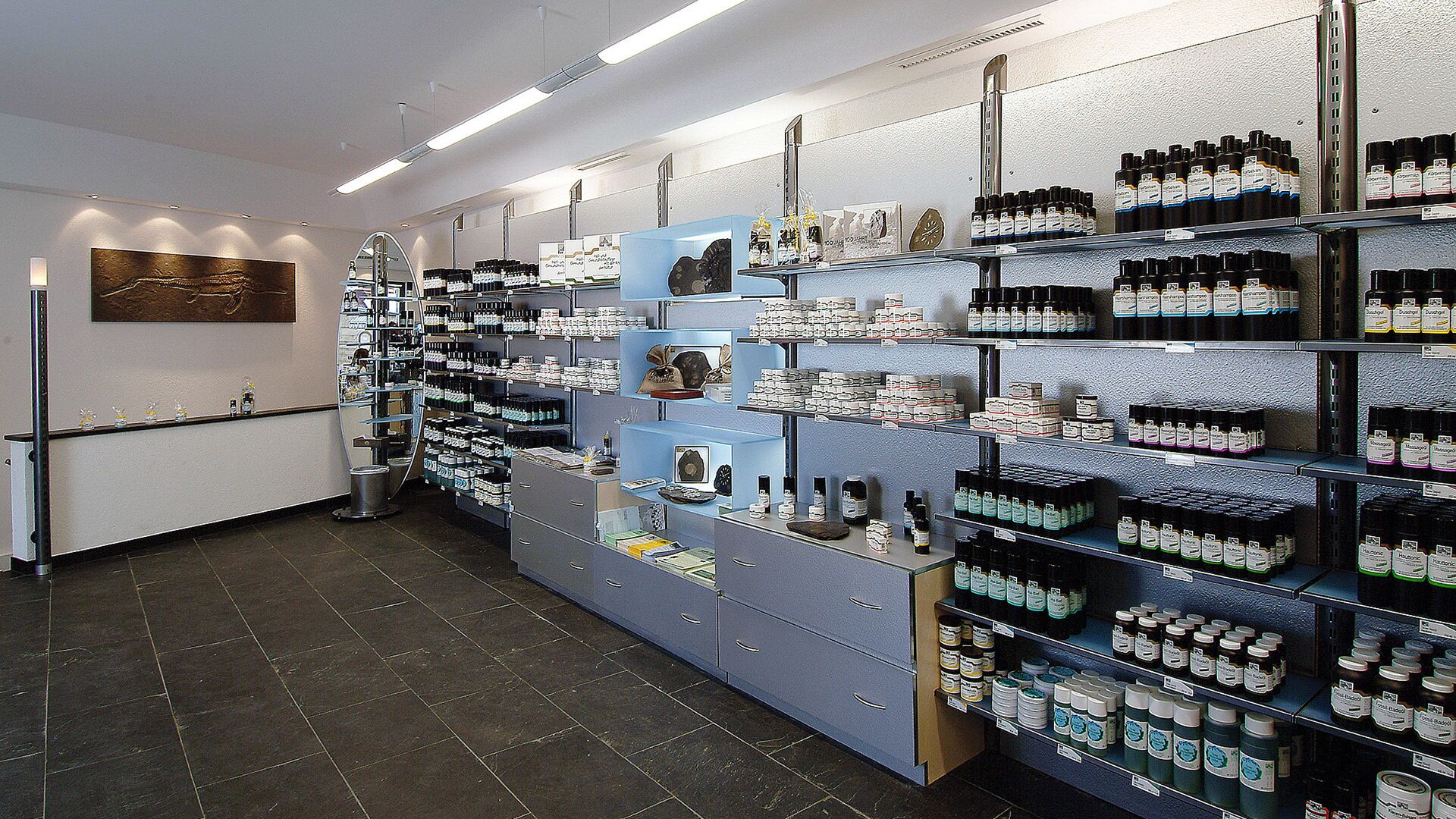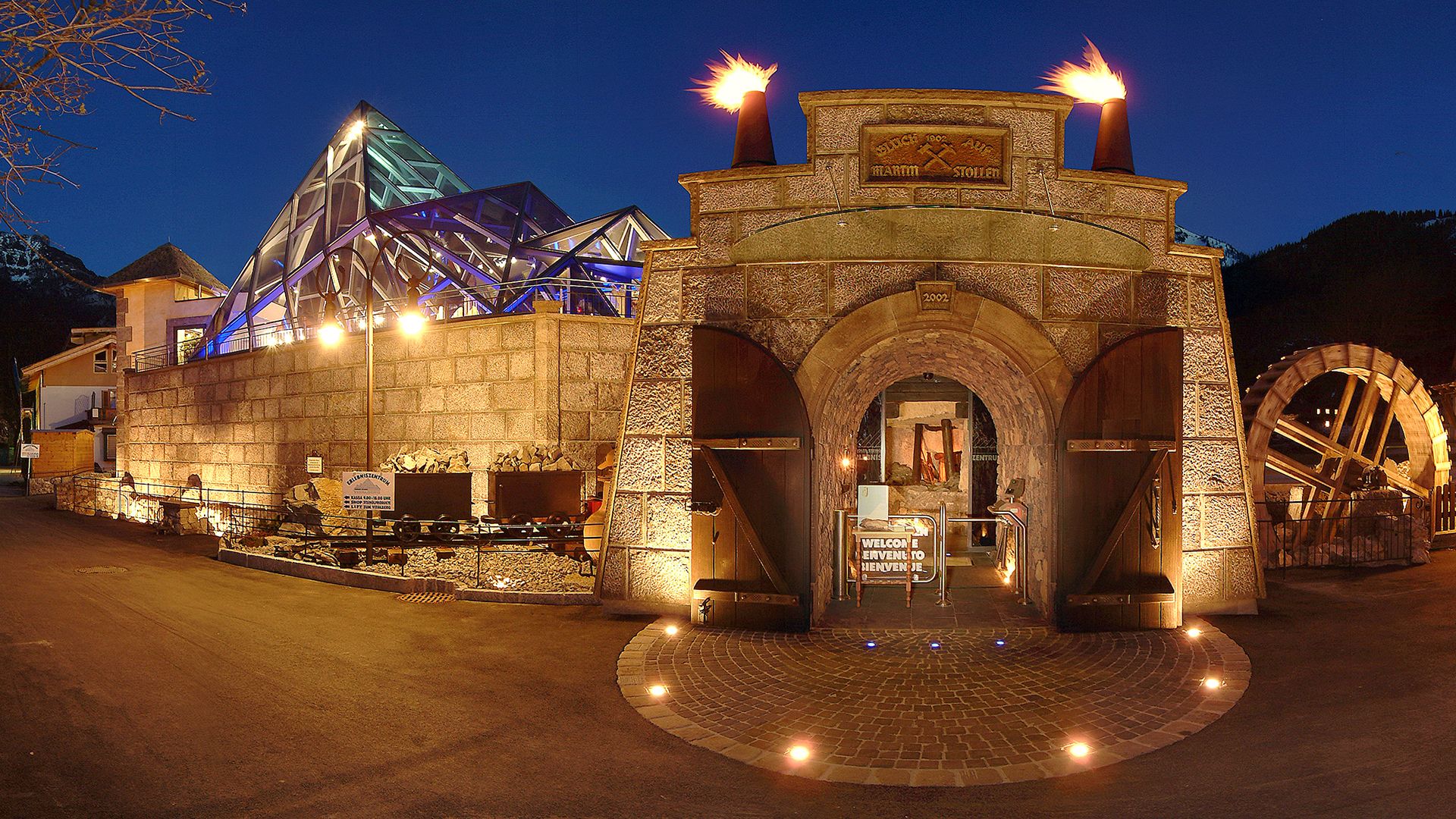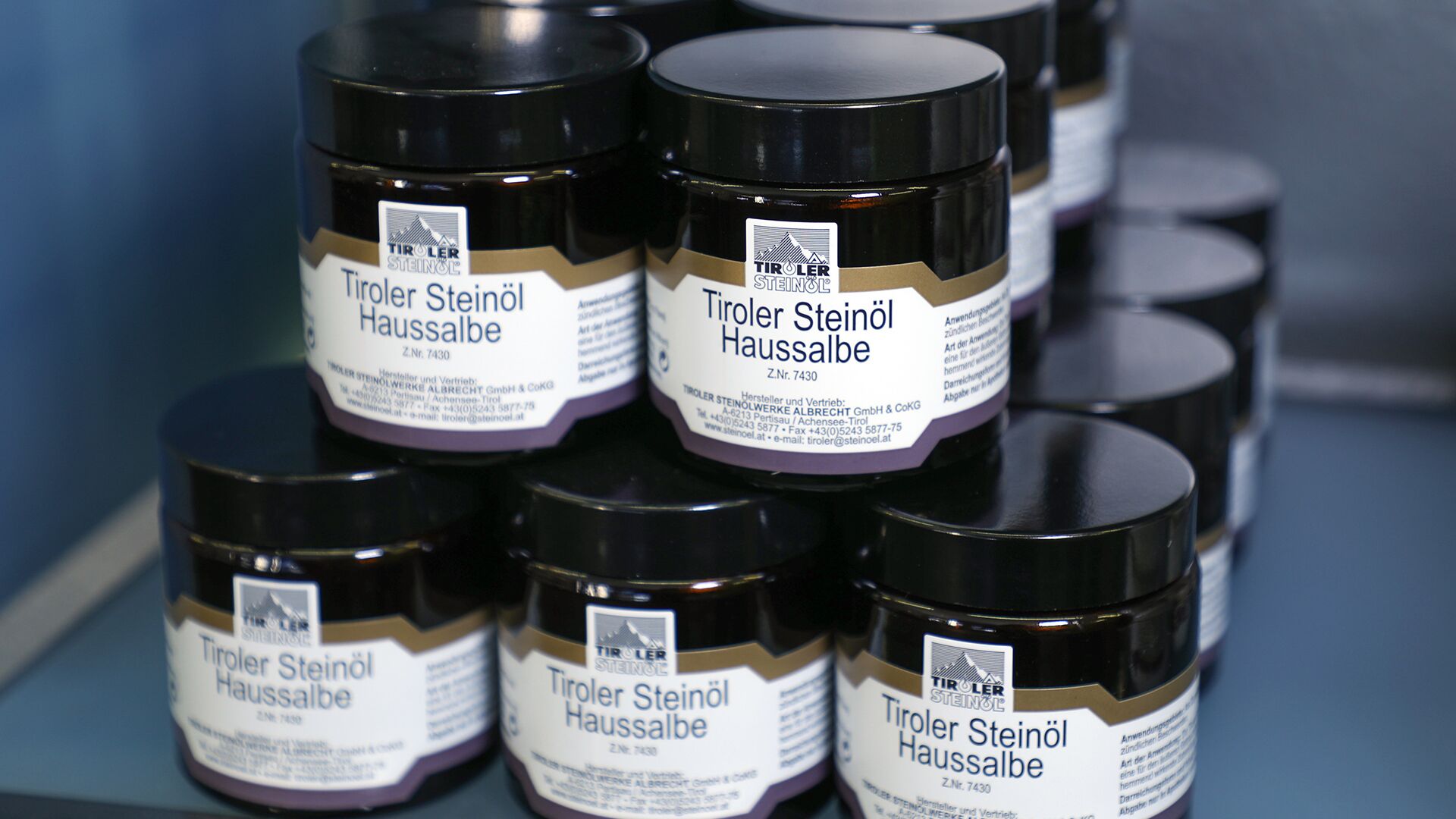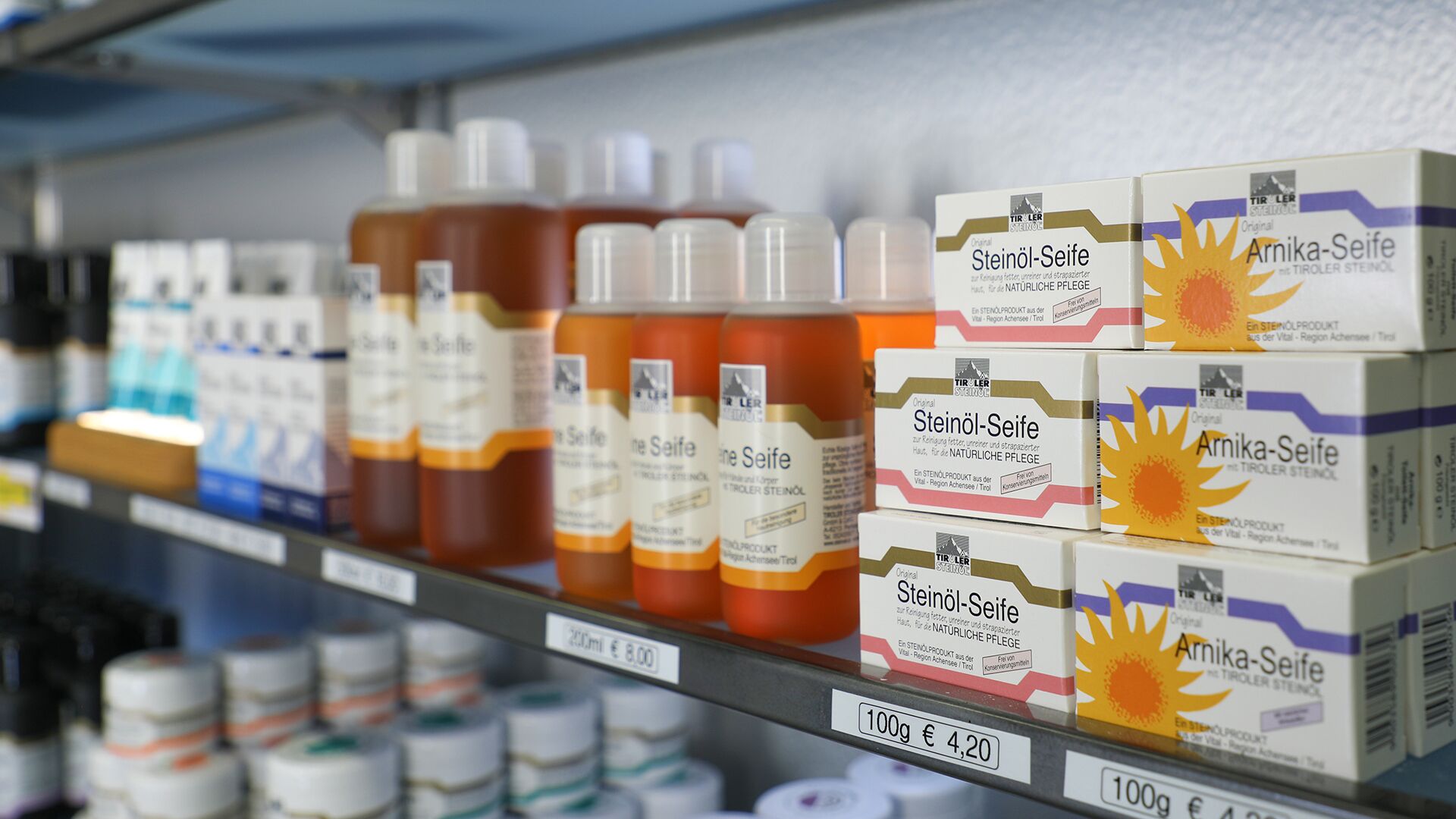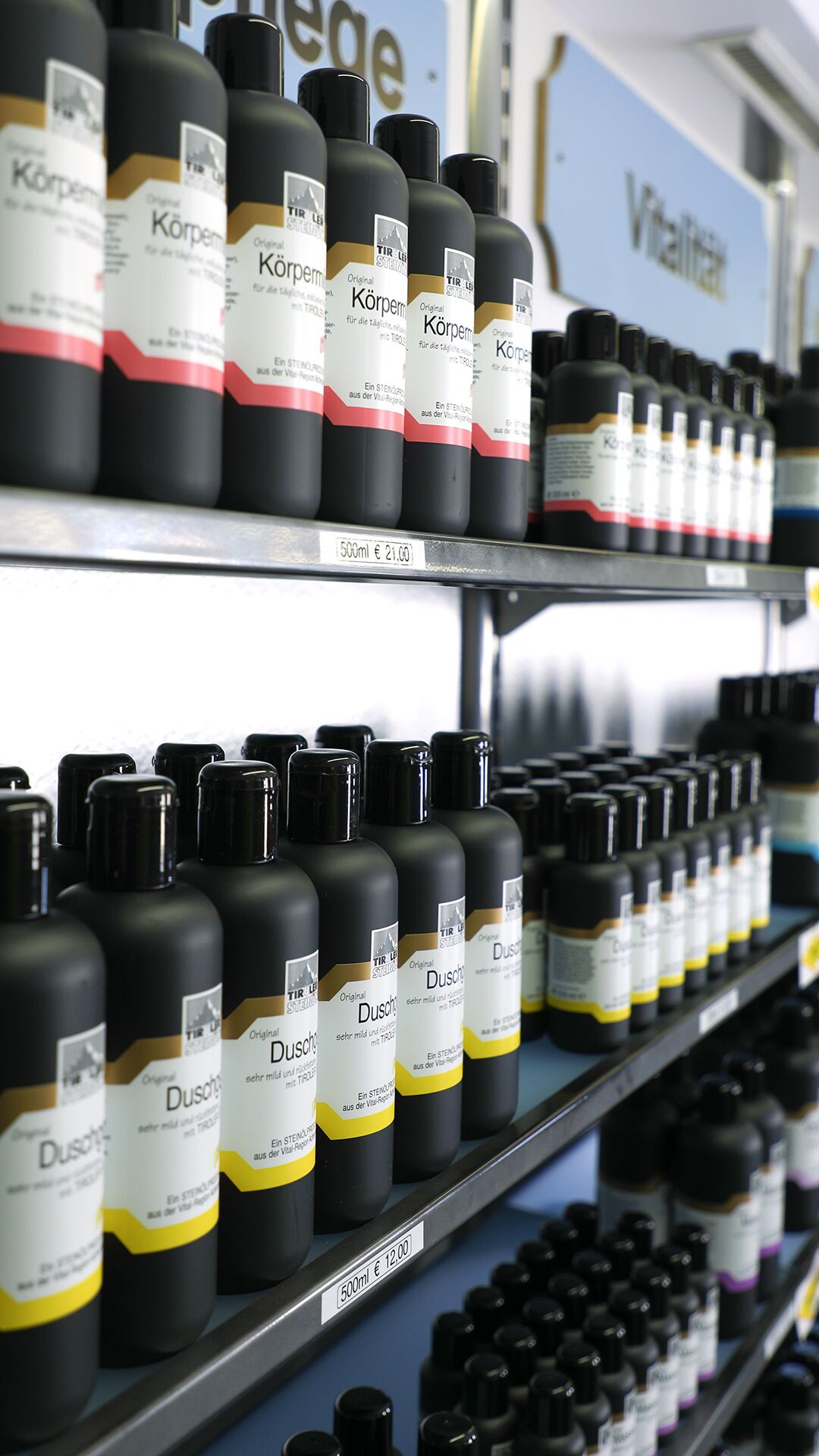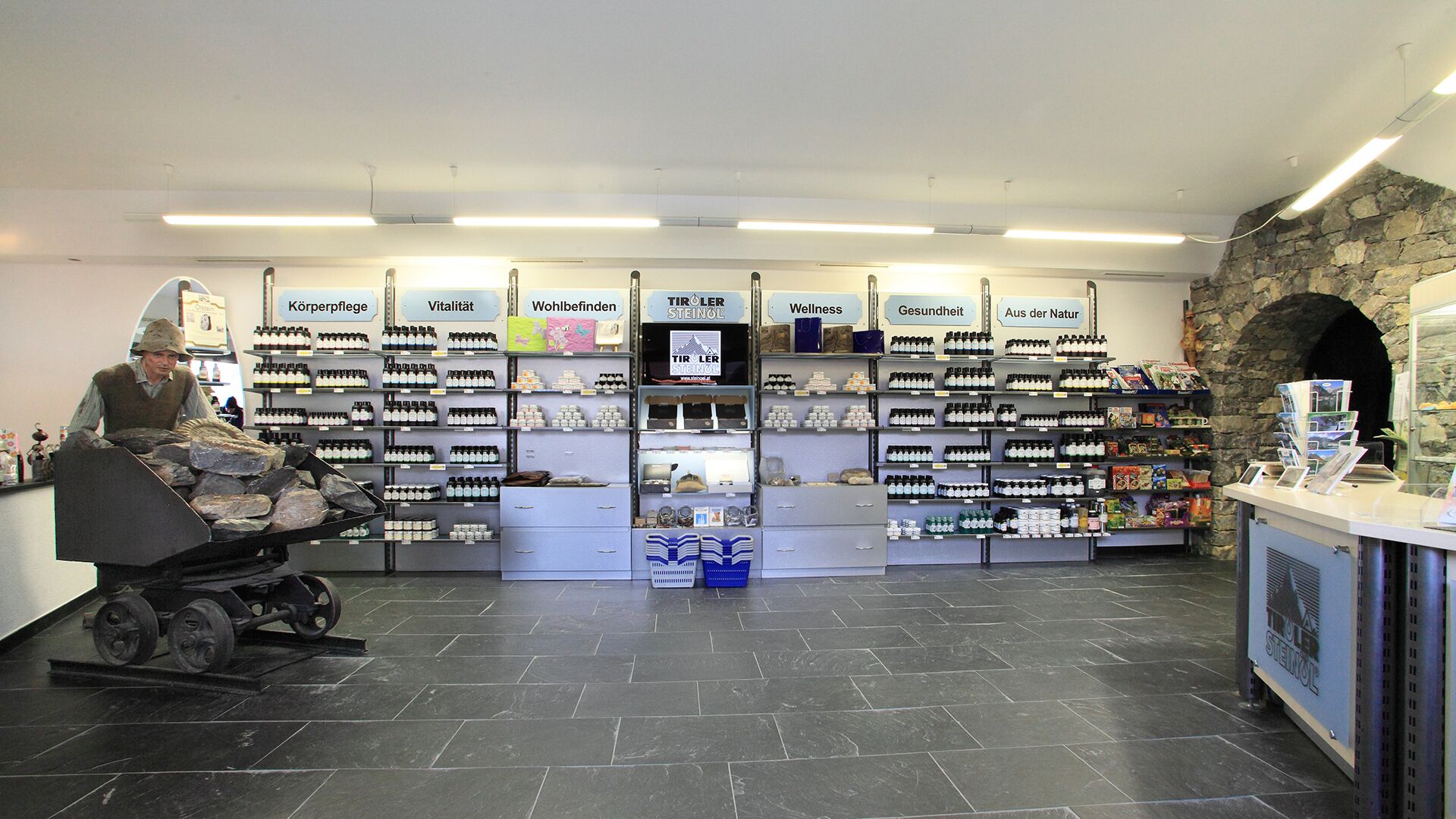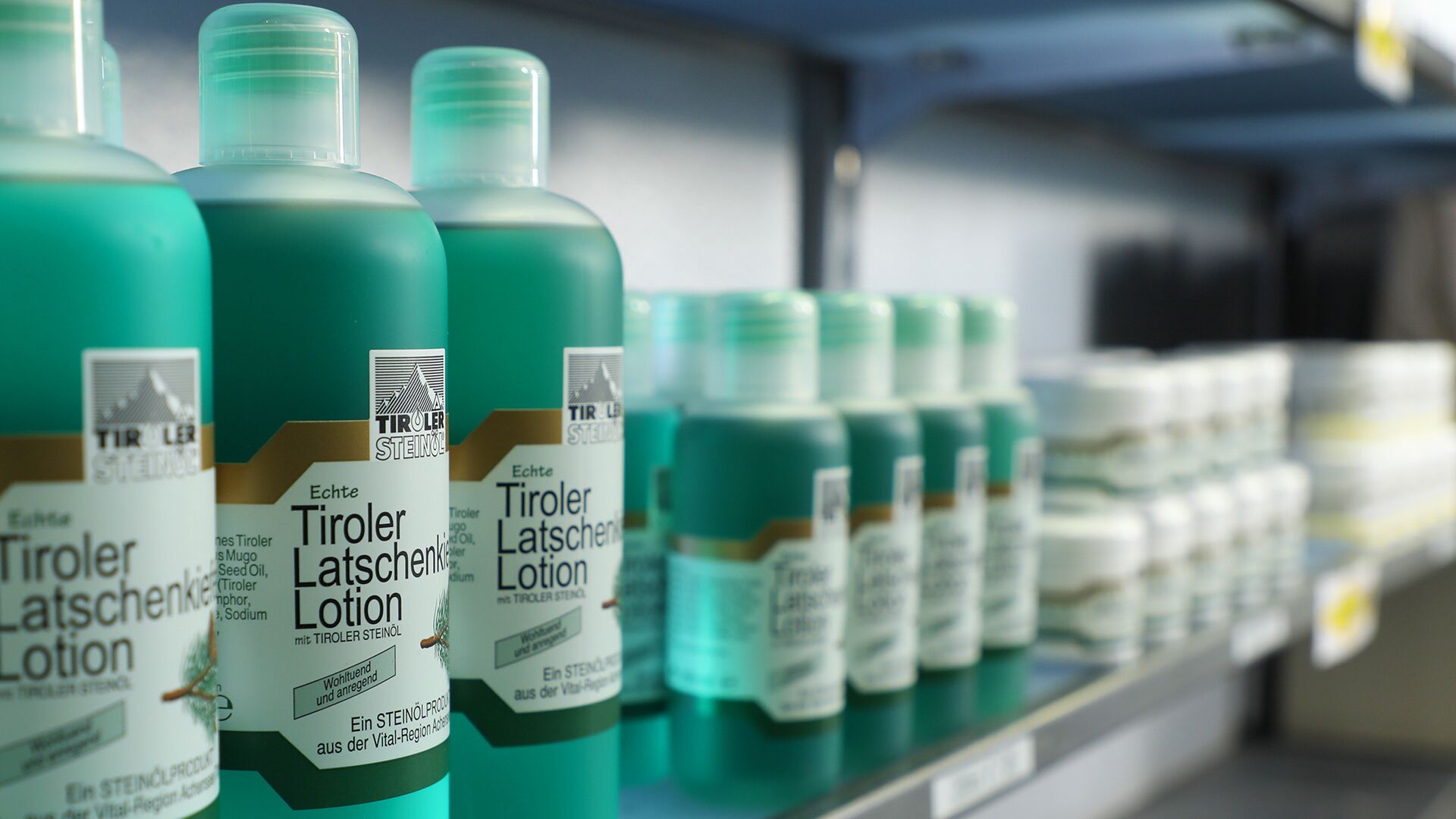 Familie Albrecht
Tiroler Steinöl Weg 6
6213 Pertisau am Achensee
tiroler@vitalberg.at