The Achensee holiday region is known for the work and death of Saint Notburga. This popular Tirolean saint, the simple maid Notburga, was very generous to the poor.

Notburga was born in Rattenberg in Tirol around 1265 to a family of hatters. At the age of 18, she came to work on the Rottenburg castle, where Count Henry was court master of Tirol. Soon she was very popular with the count, his wife Gutta, and the servants. Within a short time, Notburga became head cook and doorkeeper of the castle. Notburga gave leftovers and what she "scrimped and saved" to the poor. After the death of Count Henry and his wife, young Count Henry married the hard-hearted and miserly Ottilia, and the poor and Notburga herself were expelled from the castle. Notburga became the maid of a farmer in Eben, where she fought for free evenings and Sunday rest. Notburga reconciled with the dying Countess Ottilia and, at the request of Count Henry, returned to the Rottenburg castle. Peace was restored, and the poor were given shelter and food. Notburga also succeeded in establishing peace between the brothers Count Henry and Count Seifried.

In 1313, Notburga died on the Rottenburg castle. Respecting her final wishes, her corpse was placed on a carriage which two oxen pulled through the river Inn to Eben, where Notburga was buried in the Ruperti chapel. Soon, many people came to her grave and venerated her as a saint. In 1718, her bones were exhumed and adorned with precious clothes. In 1738, the present church was consecrated, and her bones were put in a display glass shrine on the high altar. Even today, many people come to St. Notburga for prayers of intercession.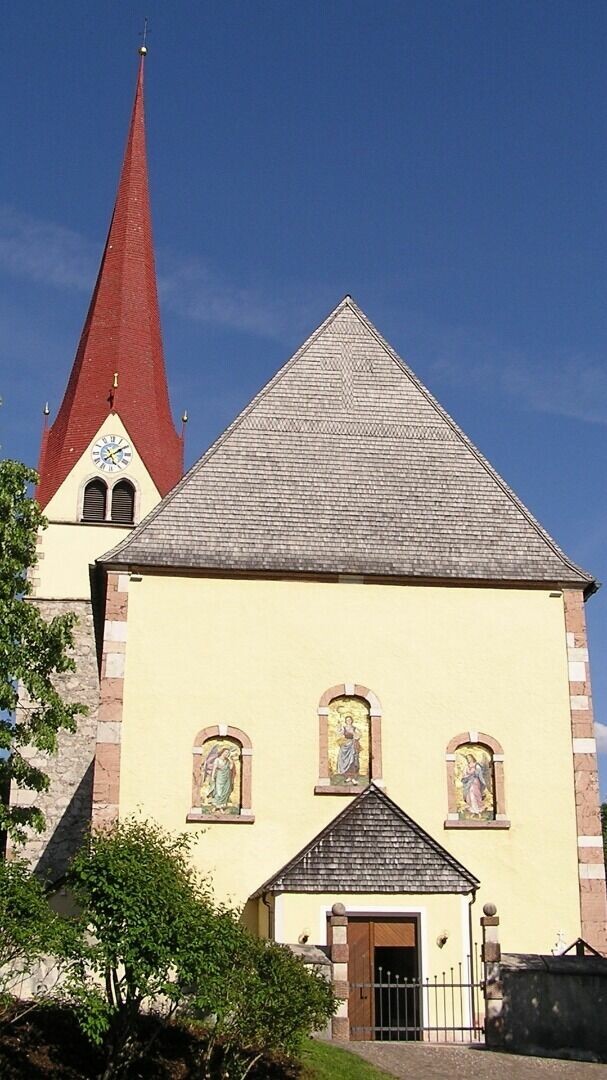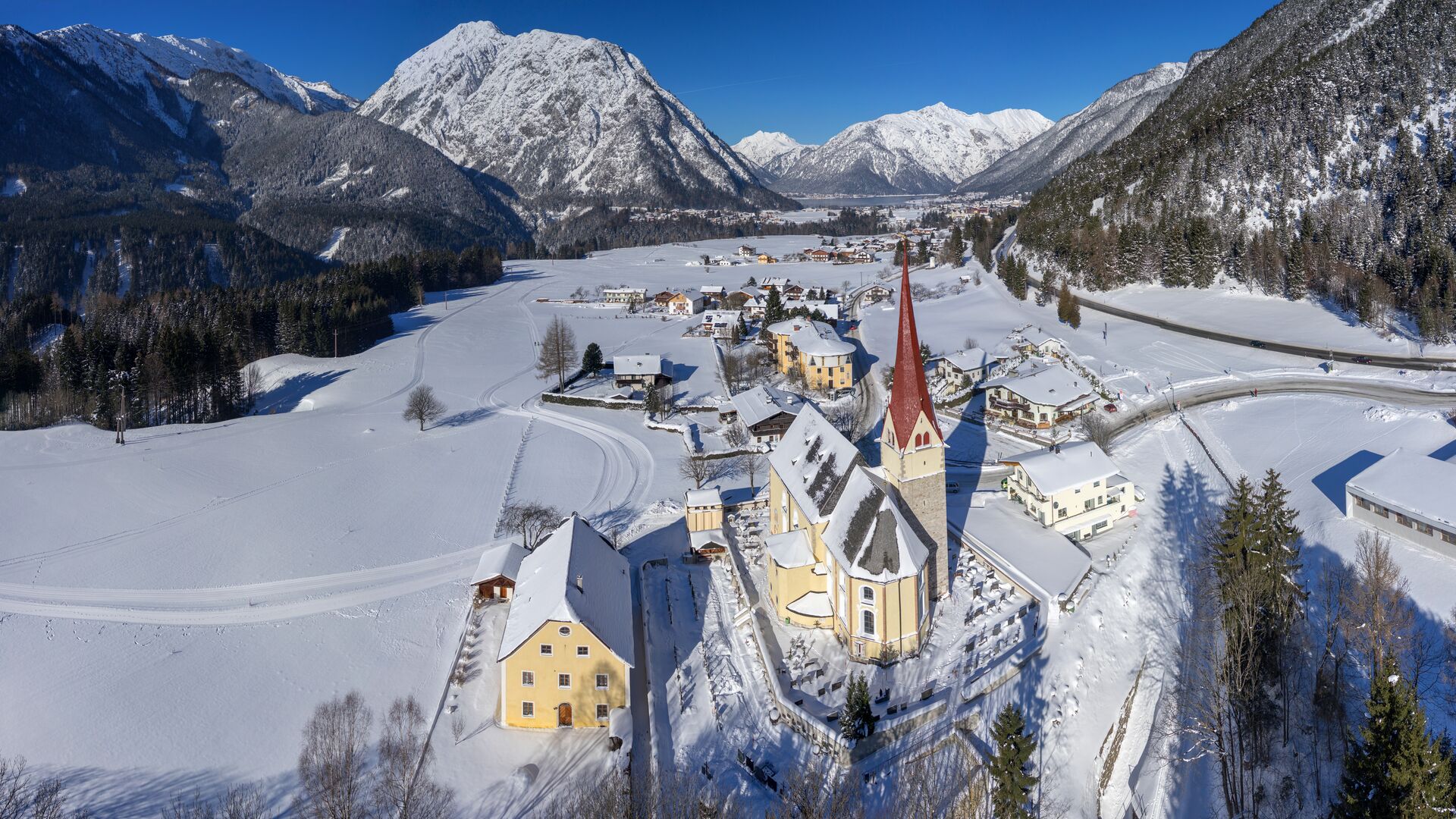 Pfarre Eben
Ebener Straße 94
6212 Maurach am Achensee