Lamsenjochhütte Alpine Cabin
The Große Ahornboden in the Enger Valley is a wonderful destination in itself, which many guests who want to feel the charm of the Karwendel, but don't want to walk very far, make use of. During the summer months, the long alpine pastures are very busy.

The Lamsenjochhütte in Karwendel has a beautiful neighbour: the Lamsenspitze. Its impressive grandeur can only be mastered by experienced mountaineers. The Lamsenjochhütte is also easily accessible for hikers and is therefore very popular with day visitors coming up from the Engalm or Gramaialm. During the stopover, one should always have a thought for the "Alpen-Sherpas", who dragged the material from the valley up over steep snow fields in order to build a hut here. In 1906 it was opened, in 1908 an avalanche destroyed everything. So once again, but this time in a more protected place. Today the hut is in top shape, well equipped and has been awarded the environmental seal of approval. Famous mountains around: Lamsenspitze, Hochnissl, Sonnjoch, Schafjöchl.

Station of the Adlerweg: The Lamsenjochhütte is the end point of the 8th stage and starting point of the 9th stage of the Adlerweg. The trail continues on 33 stages through the whole of Tyrol.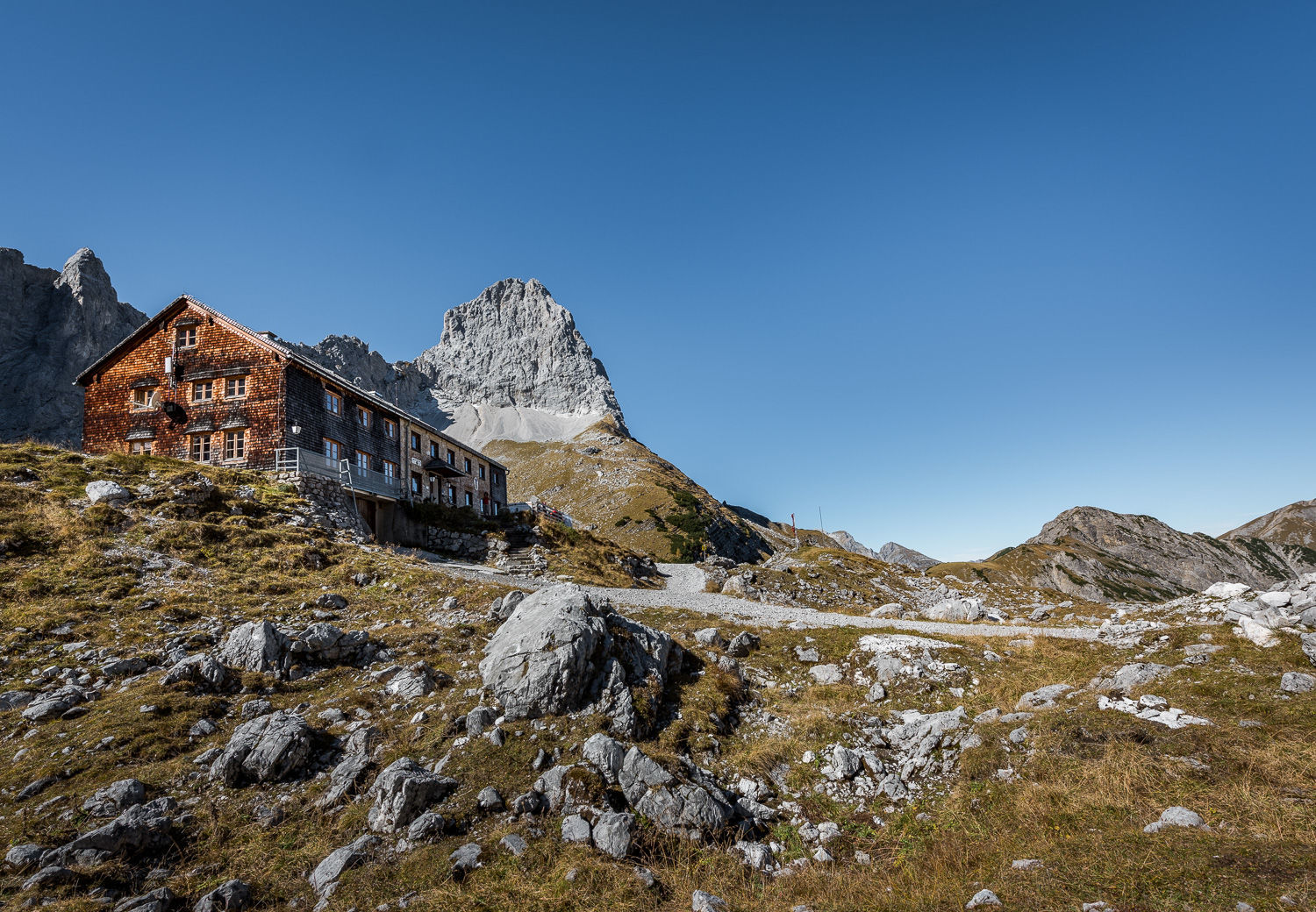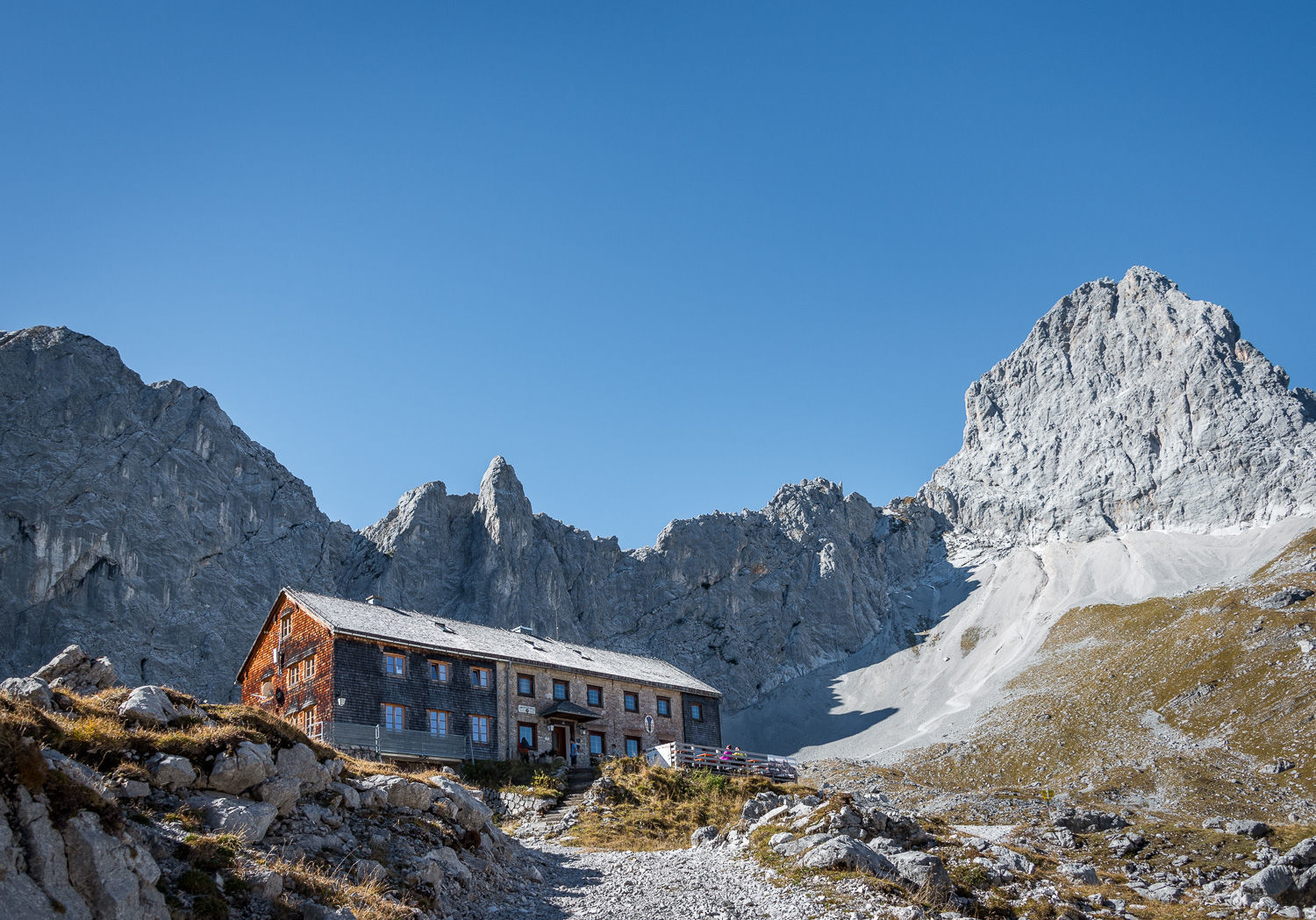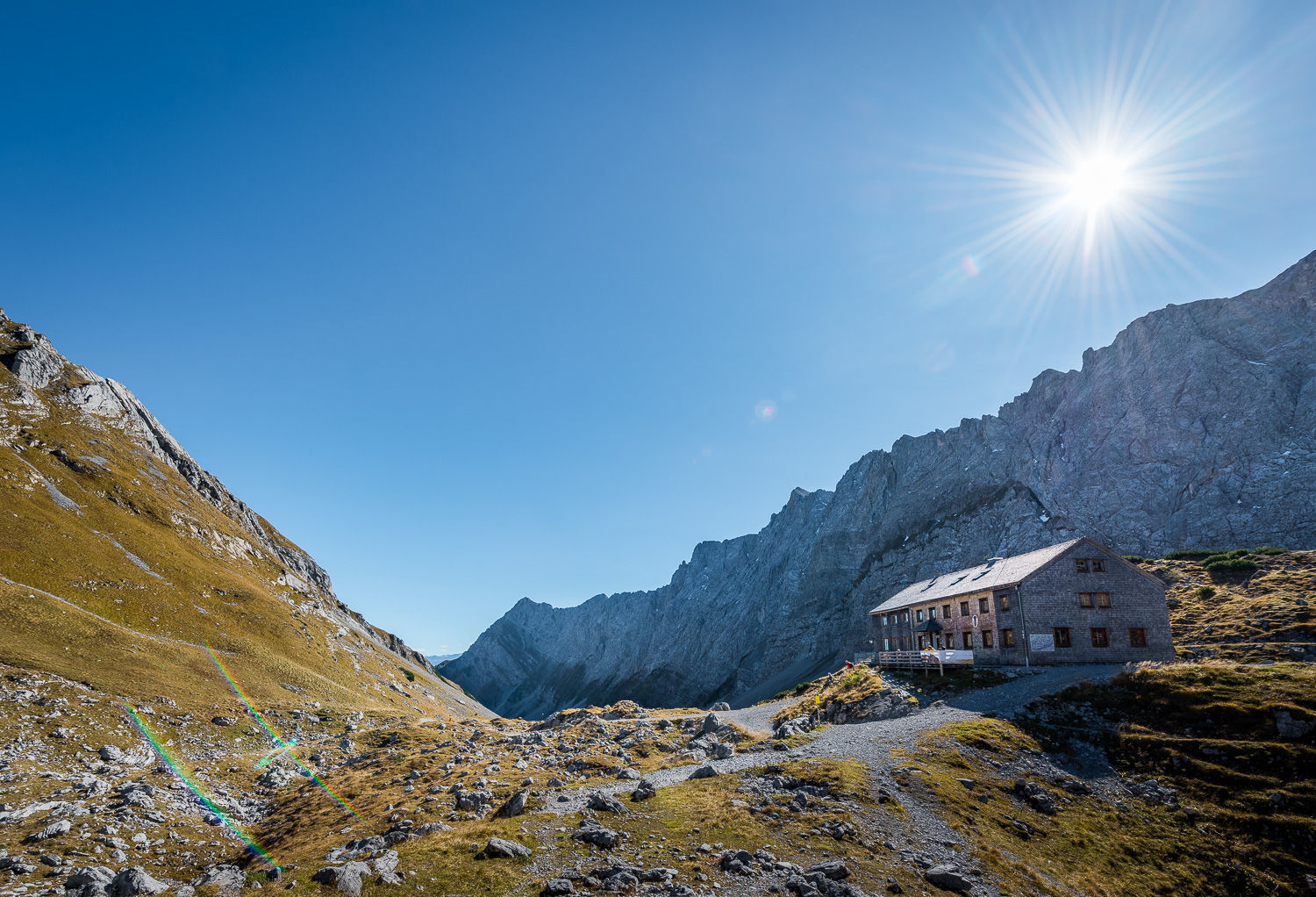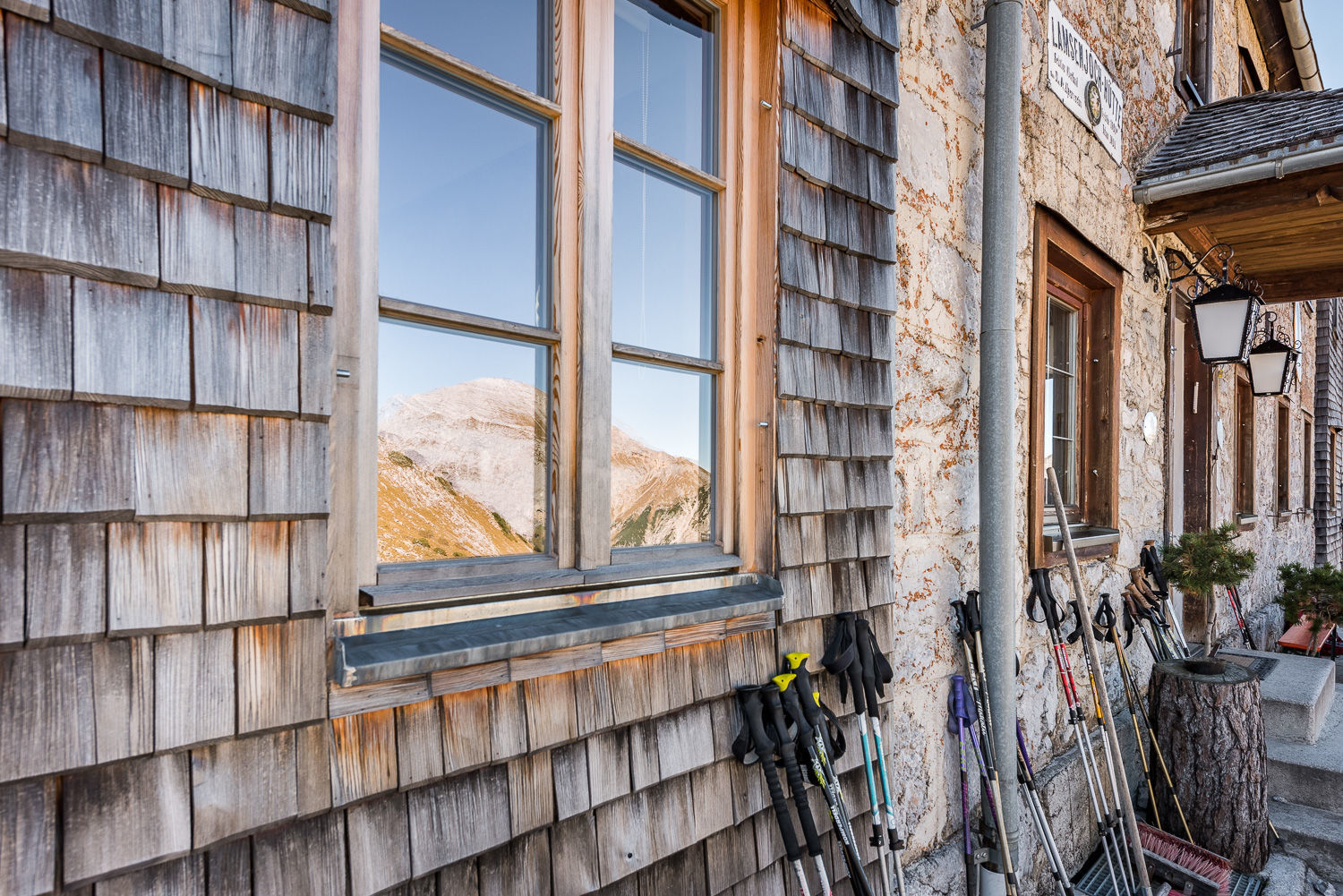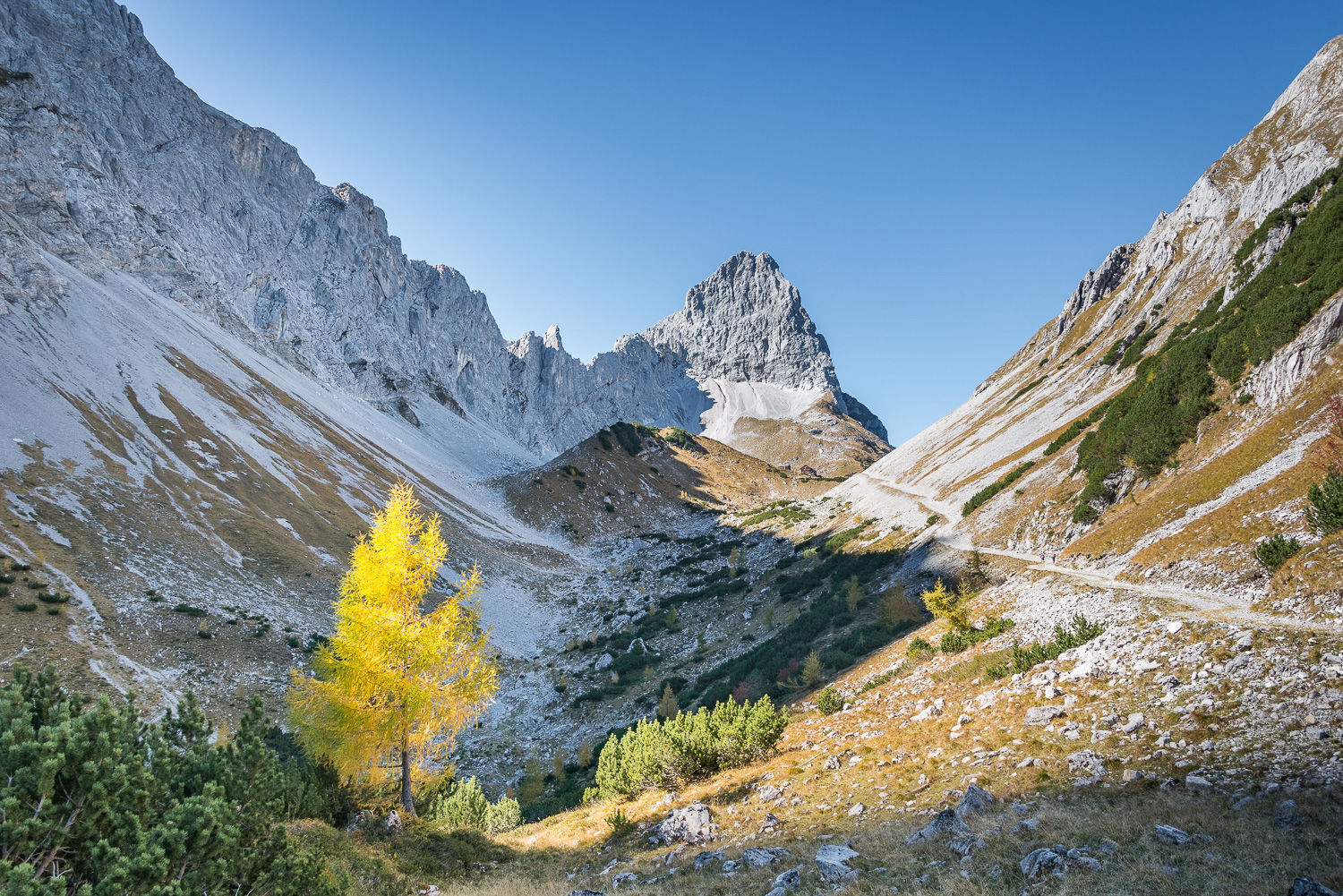 opening hours
Open again from mid-June 2024.