Eagle Walk Stage 13: Innsbruck - Zirbenweg Trail - Innsbruck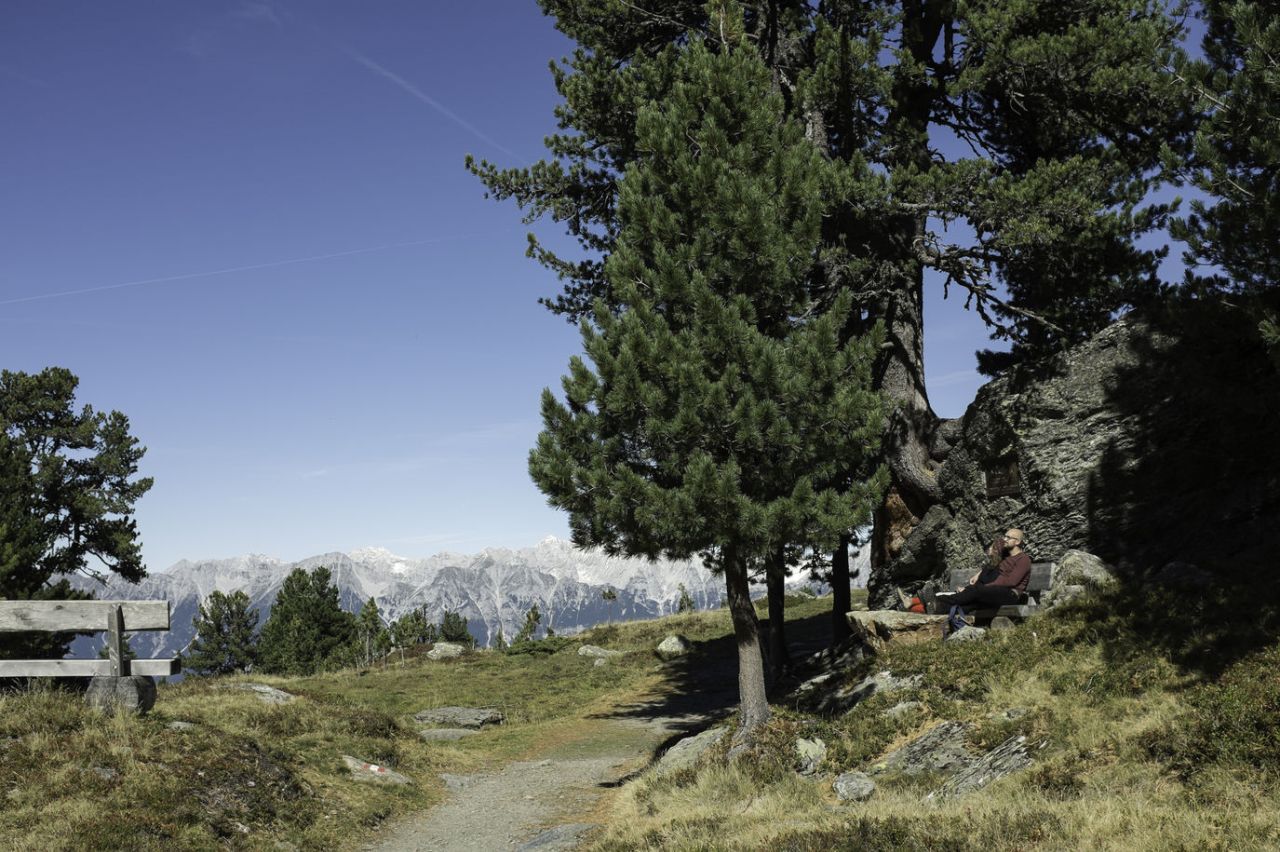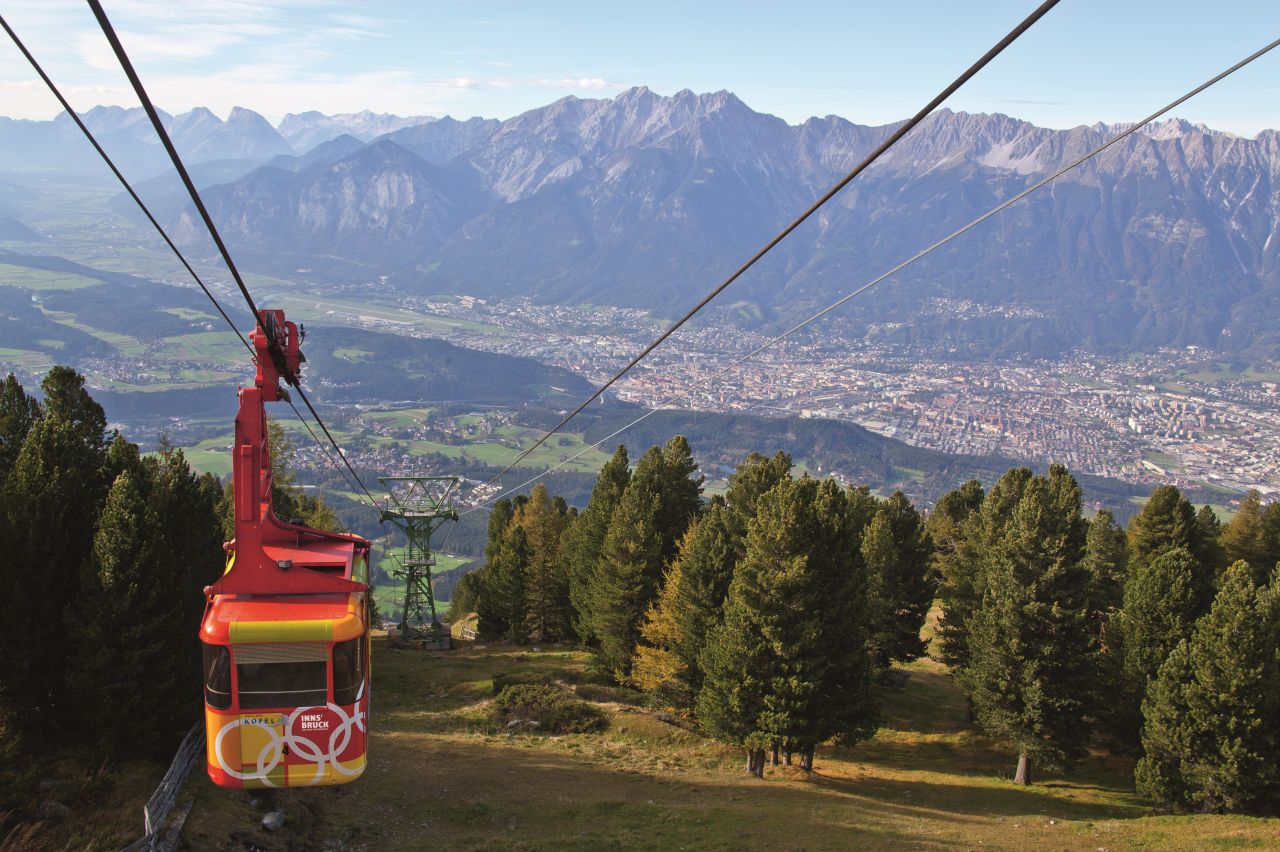 Description
​

trail description: From Innsbruck Main Railroad Station ride a bus or tram to Igls to the base of Patscherkofel Gondola. Take the easy way up in the Patscherkofel Gondola: From the base in Igls enjoy a scenic gondola ride up to Patscherkofelhaus Lodge. From the top of the gondola (elev. 1,964m), access signed "Zirbenweg" Trail (No. 350) that heads eastward on a broad trail right above Patscherkofelhaus Lodge.

This is as well the trailhead of the Alpinist Association's Patscherkofel Nature Interpretive Trail. The route undulates along and slightly above an elevation of 2,000 metres above sea level. Zirbenweg Trail is lined by Europe's largest and oldest stone pine populations ("Zirbe" in German, giving the trail its name); some of these trees are several hundred years old. Just a few metres above timberline, yet not in completely treeless terrain, the broad path winds gently up to slightly hidden Boscheben Alpine Pasture Hut (elev. 2,035m).

From there, hikers can branch off to Meißnerhaus Lodge in Viggartal Valley. This is the point where the Interpretive Nature Trail along Zirbenweg Trail ends. Proceed from Boscheben in the same direction, stay beneath the small mountain peaks on the northern side, and do not descend to the valley. Follow the path over to Tulfeinalm Alpine Pasture Hut and from there walk a few metres up to Halsmarter Lift. Ride a chair lift down to Tulfes. From Tulfes, take a bus to Igls and from Igls get back to Innsbruck by bus or tram.

If you want to walk to Patscherkofel Base Terminal, take Speckbacherweg Path from the Glungezer Gondola Base via the villages of Rinn and Sistrans to Igls (walking time approx. 3 hours). The route from Patscherkofel/Igls Base Terminal to Innsbruck leads to Vill and across the forest to Polten Hut. From Tantegert Terminal, the route branches off towards Bretterkeller and crosses the highway bridge. Then, the path leads westward for around 200 metres to Bierstindl Inn, Wilten Monastery, Leopold Street, the subway of Olympia Bridge on the right and via Südbahn Street to Innsbruck Main Railroad Station (walking time approx. 1½ hours).