Eagle Walk Stage 01: St. Johann in Tirol - Gaudeamushütte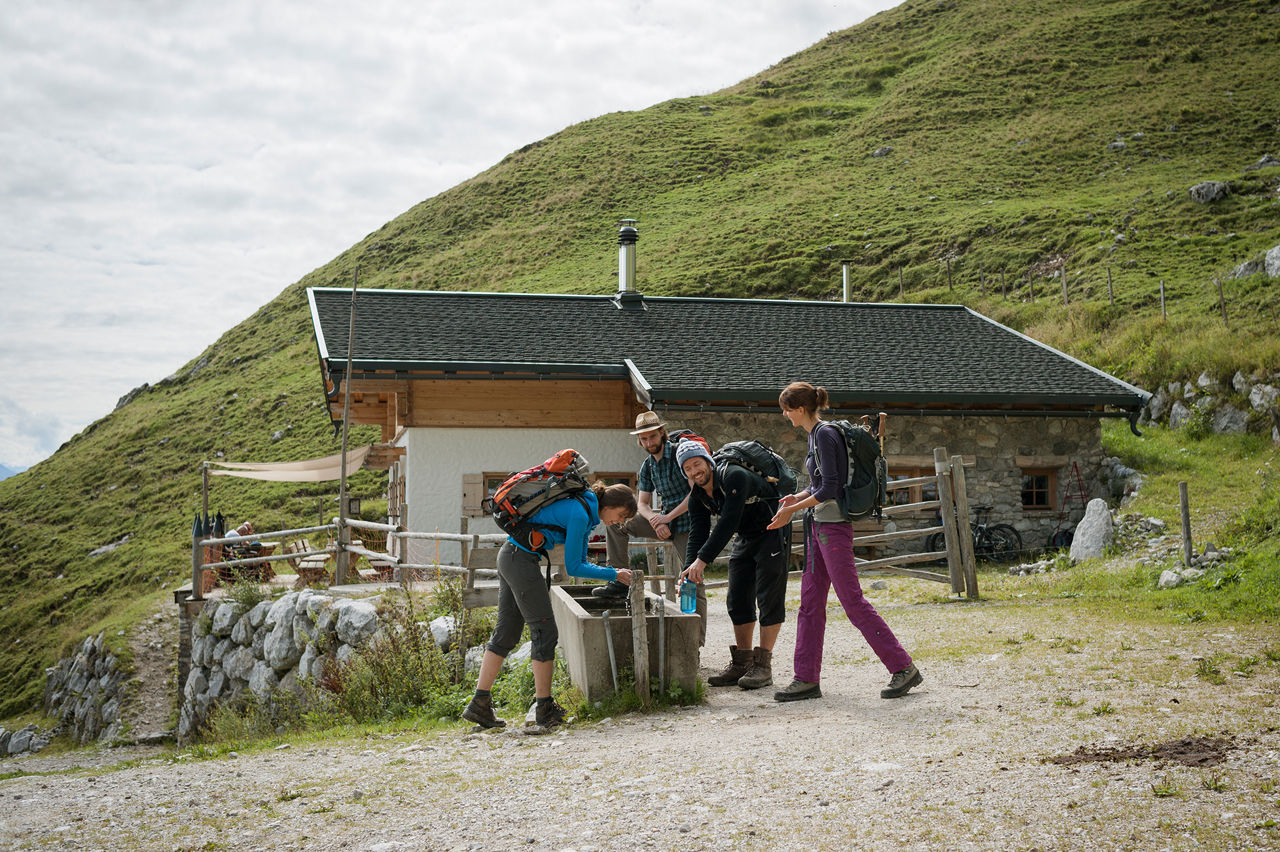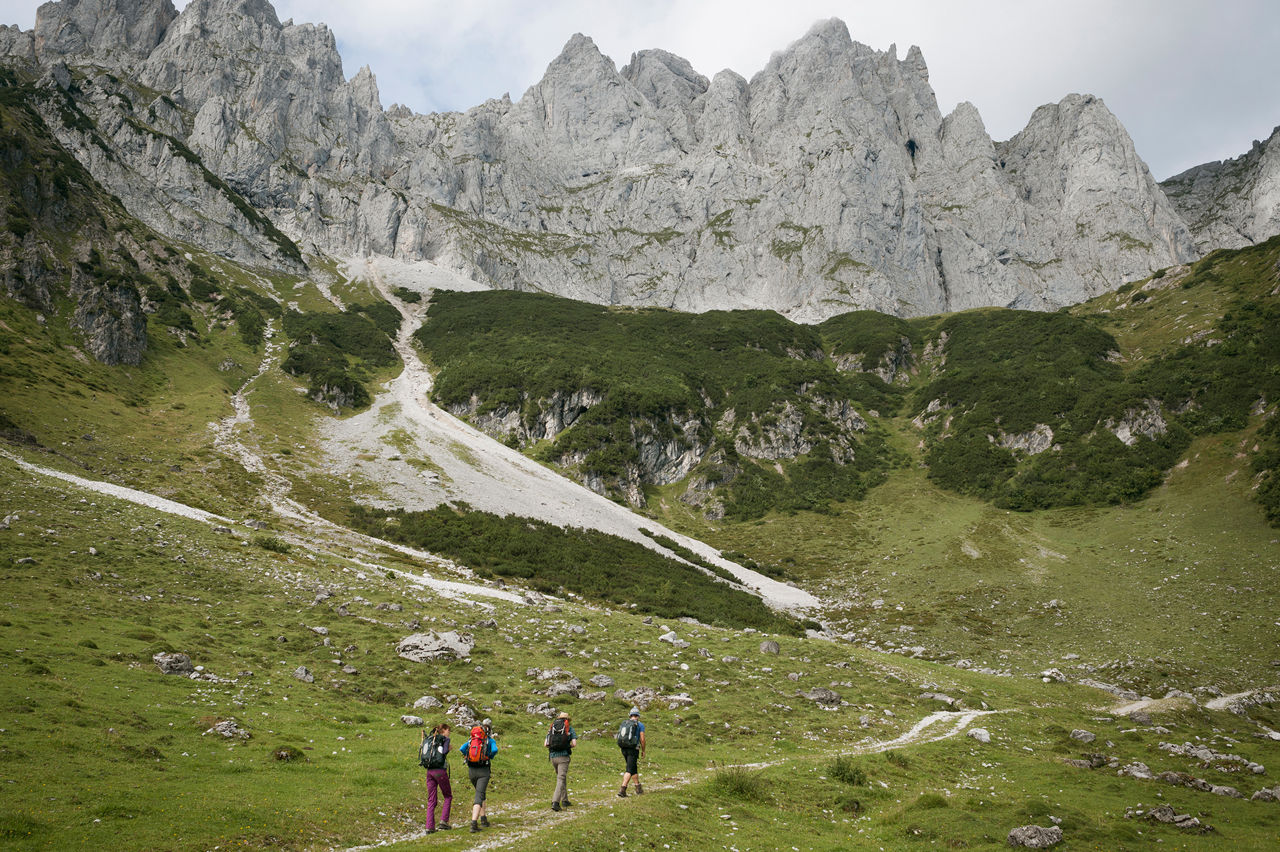 Description
trail description: Trailhead of Eagle Walk Segment #1 is Rummlerhof Inn in the hamlet of Hinterkaiser, northwest of the village centre of St. Johann in Tirol. Traveling by car, you can leave your car at the Steinlechnerplatz/Dampflfeld car park (for free; some 400m from the tourist information office). From Rummlerhof Inn, take the narrow paved road and walk westwards towards Maurerhof, following signage to "Schleierwasserfall". Pass the (farm)house No. 80 on its left hand side. Now, an easy climb takes you through a thicket of trees. Cross the forest road and follow the red-white blazes upstream along a brook. The trail eventually joins a forest road, turn left first, then right towards "Schleierwasserfall" (keep walking on Trail No. 33 until you reach Schleier Waterfall).
You'll access the falls along a steep path that winds through forest and takes you to Diebsöfen; and you will make your way around and up the cliffs assisted by a fixed anchoring system of cables. A brook winds along a perpendicular rock face—this is where you will find a cave. Descend to the brook and follow the markings in the cave (the trail traverses the cave). From Diebsöfen, an easy climb takes you up to mighty Schleier Waterfall. From there, take Trail No. 818 heading south and continue as far as the first fork in the trail. Here, head in a northeasterly direction through alpine meadows to the "Stiegenbachwasserfall". From there follow signage to "Regalm" and "Gaudeamushütte". The trail enters the wide open world of Alpine pastures, descends again and eventually turns onto a forest road that takes you to "Obere Regalm" hut.
Above the hut, walk towards "Gaudeamushütte" with the trail climbing atop a saddleback (right next to it is where you will find the mountaineer's grave atop Brennender Palven). On the other side of the col the trail descends towards "Gaudeamushütte", to an elevation of 1,270 metres. You'll pass Freiberg Hut on your way down to Gaudeamus Hut, your comfy base for the night (keep to Trail No. 35 from the saddle onwards).