Diving - Hechenberg north
Swim south for ca. 3 minutes, then dive to a depth of ca. 8 metres and continue to the south. Soon you will spot the first of three VW Beetle wrecks lying upside down. The second and third follow immediately after. Because of its depth, this dive is not recommended for beginners.

Tip: Most divers bring collapsible trolleys to haul their diving equipment over the last few metres to the lake.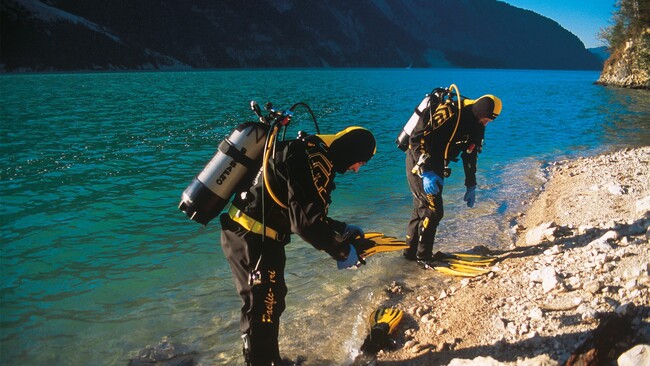 Seeverwaltung Achensee
Maria-Theresien-Straße 18
6020 Innsbruck