Job-Life Achensee
Work – live – recharge: These are the three pillars of "Job-Life Achensee". Launched by the Achensee Tourist Board, the initiative is aimed at attracting the best employees to the region and keeping them motivated and committed. Respect, appreciation, a positive work environment and opportunities for growth are of utmost importance in the region's workplaces. We want employees to feel at home and become part of our community!
But it's not just about having a job: We strive to create and foster a good work-life balance. The Achensee region, which has five villages and is home to Tirol's largest lake, is nestled between the Nature Park Karwendel and the Rofan mountains. In other words, the region lies right in the middle of a fascinating mountain scenery. Are you a sports enthusiast, nature lover, and/or enjoying the finer things in life? You will be spoilt for choice with things to do at Lake Achensee.
The region offers a multitude of sporting and leisure pursuits: Explore beautiful valleys, alpine pastures and mountains on foot or by bike. View the spectacular scenery from above on a paragliding adventure or hot-air balloon ride. Enjoy the freely accessible lakeshore or relax in one of the many wellness facilities. Immerse yourself in the region's tradition and culture at the local museums. Lake Achensee, also called the Tirolean Sea, offers a huge range of experiences and has plenty more opportunities in store for people who choose to work in the region.
What makes the Achensee region your workplace of choice? Check out our triple-A philosophy:
Attractive workplace Lake Achensee
Attractive offers for employees at Lake Achensee
Attractive employers at Lake Achensee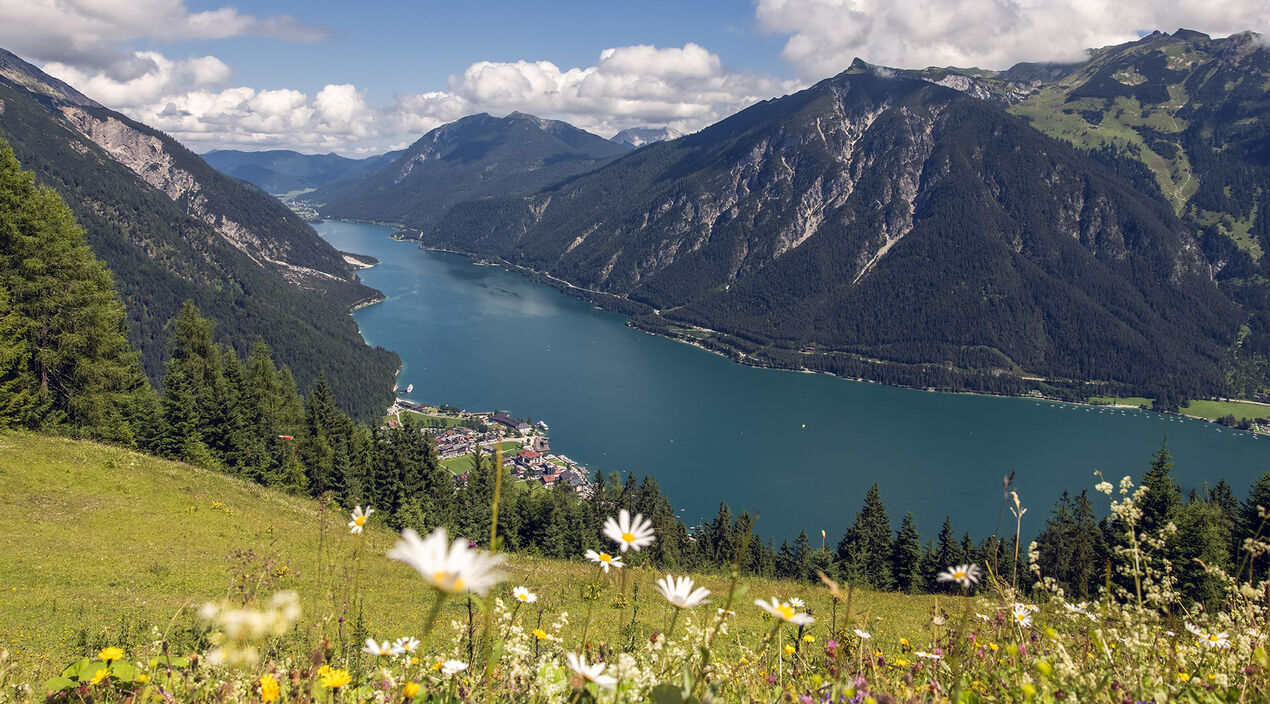 You may also be interested in