Mountain Bike Safari-Stage 10: Mayrhofen - Pertisau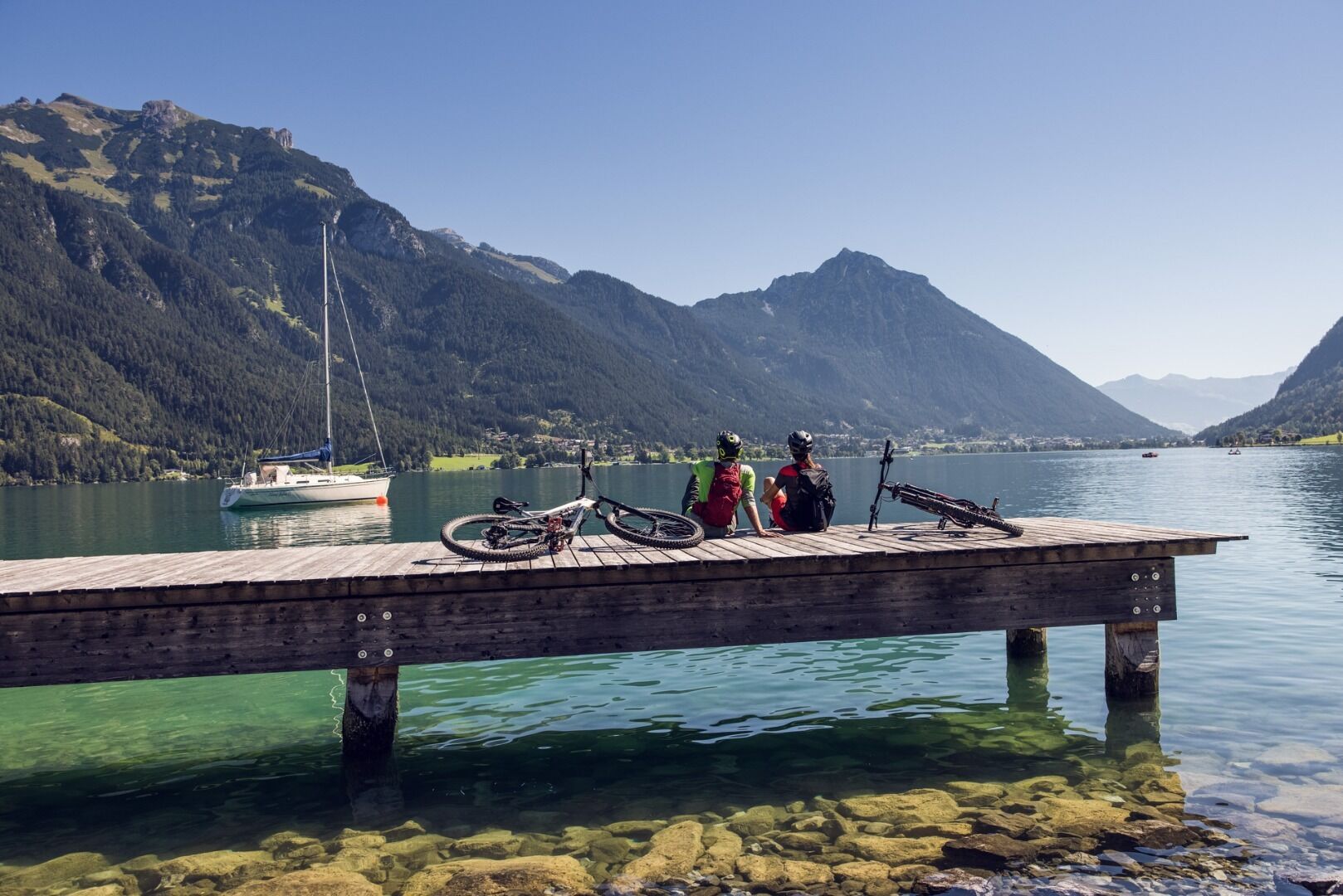 Description
Trail description: Ride Penkenbahn Gondola to the top at 1,800 meters, and pedal up to an elevation of 2,000 meters. The trail descends from Penkenjoch Col. Back down in the valley, follow the Zillertal Cycle Path from Hippach to Zell am Ziller.

Rosenalmbahn Gondola whisks you up to its mid terminal at Wiesenalm. This is where the main route heads northward past mountain farms, Rohrberg and Diestelberg. This route involves a 500-meter hike-a-bike section along a hiking path. Use caution here as the exposed area is worthy of respect. The final section to Stumm is an enjoyable downhill ride. Trail riders go for the many advanced-technical descents of Wiesenalm Trail (S2) that will leave you grinning. You'll drop to the village of Stumm over logs, roots, rocks and twisting turns. In this tiny and charming commune, which is well worth visiting, both routes merge again. Continue riding along the Zillertal Cycle Path to Fügen where a short ascent brings you to the base of Spieljochbahn Gondola.

The gondola carries mountain bikers to the top of Spieljoch until 3:00pm so please make sure you reach its base in Fügen in time. From the top, it's a short descent past Arzjoch Chapel on the shores of the reservoir to Kaunzalm Alpine pasture hut. After the hut, you'll have to gain 200 vertical meters before the descent to Buch in Inntal Valley begins. On your way down you will pass Koglmoosalm and Gallzein. From Buch, follow the Zillertal Cycle Path to Wiesing, where the final climb to Maurach starts. Alternately, you can round out your ride with an outstanding tourist attraction as you get aboard Achenseebahn Train, the oldest still operating cogwheel train in the world. Riding along the magnificent Achensee lakeside road from Maurach to Pertisau is a perfect way to end a perfect day of cycling.